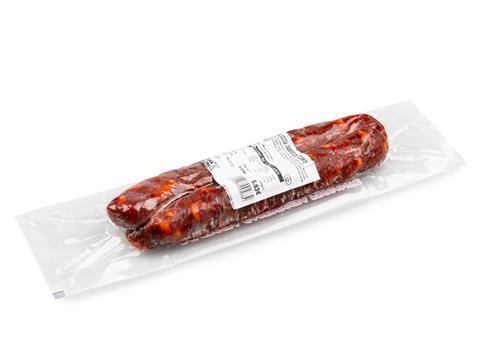 Sealed Air has evolved its range of thermoformable food packaging webs to make them recycle-ready.
The company's CRYOVAC brand TM-Ply top and bottom webs are now made from flexible polyethylene films that it says are compatible with mechanical recycling streams.
This follows testing in accordance with protocols set out by the Association of Plastics Recyclers (APR) and Plastics Recyclers Europe (PRE), which has seen the multilayer coextruded rollstock classified as RIC4.
Lisa Roddis, business development leader at Sealed Air, comments: "The advances in the recycle-ready status of TM-Ply have been achieved whilst maintaining the leading performance that the barrier and non-barrier webs are best known for.
"They continue to offer superior toughness and high abuse resistance, as well as excellent formability and sealing. Combining these properties with recyclability creates a total packaging solution that helps reduce food waste and improve sustainability."
TM-Ply webs are suitable for a range of vacuum or MAP packaging applications including refrigeration, freezing, pasteurisation, and cooking. Films are available from 65 to 400 microns in thickness and are currently used to protect smoked, fresh and frozen meats, poultry, fish, cheese and ready meals.
The development of recycle-ready RIC4 thermoformable webs follows Sealed Air's recent launch of what it says are the world's first RIC4 coded standard and premium shrink bags.
Roddis concludes: "The technological advances in TM-Ply form part of Sealed Air's Sustainability and Plastics Pledge 2025. This involves accelerating the use of recycled materials and is designed to create modern packaging solutions that support companies in their efforts to be more resourceful and to reduce carbon emissions."