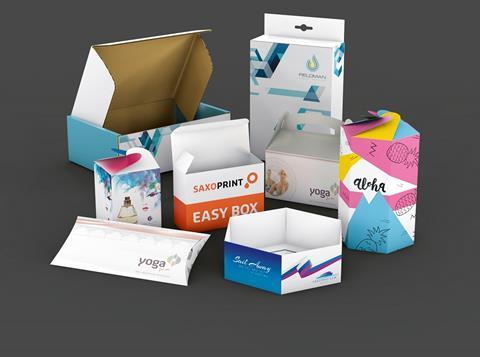 SAXOPRINT updates its packaging designer tool and gives customers more options to design and visualise their custom products.
SAXOPRINT® easy box is a packaging solution launched in 2016 which enables folding cartons, boxes and mailer boxes to be designed and printed with individual dimensions.
The company has enhanced its designer tool for packaging products. Thanks to new features, customer needs can now be carried out better than ever before.
The live 3D preview feature gives customers the opportunity to view changes to their individual packaging in real time and visualise them in 3D form, giving them an even better feel for the finished product. In the future, the dimensions will also be indicated directly on the product. SAXOPRINT now also offers an improved costing page, with prices and previews displayed more quickly, for example.
More info: