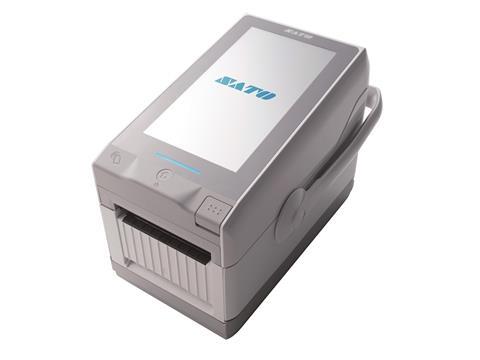 SATO, a leading global provider of Auto-ID solutions that empower workforces and streamline operations launched the FX3-LX, a cloud-connected touch screen label printer that can be operated without the need of a PC. It has been engineered with the needs of restaurants, retail, healthcare, manufacturing and logistics workplaces in mind.
Research shows that legacy hardware and outdated technology can have a major impact on worker productivity and competitiveness by impeding a collaborative workforce. Also companies that are highly connected are far more likely to report a favorable market position than those with poor connectivity (57 per cent versus 27 per cent).
To address these concerns and more, SATO has designed the 3-inch FX3-LX label printer to be highly intuitive and customizable for increasingly tech-savvy businesses that expect a consumer-level user experience. With support for the SATO Application Enabled Printing (AEP) enterprise label printing platform, the printer enables apps specialized for various work environments that can be accessed intuitively as you would with a smart device.
The durable, portable device has a small footprint allowing users to print labels anywhere they are required around the workplace. With its multi-lingual display and 7-inch TFT full-color touch screen and ability to load original training videos, it gives operators on-demand insight into operational procedures to render training virtually unnecessary.
FX3-LX also supports the cloud-based maintenance service, SOS (SATO Online Services), allowing identification of issues before they cause downtime, visualization of printer status and asset management. This add-on service helps ensure stable operations and peace of mind for the user.
"We're delighted to introduce our cutting-edge FX3-LX to the market" said SATO Holdings Chief Product Planning Officer Noriyasu Yamada, "As the user experience boundaries of personal and workplace tech become ever more blurred, we've created a next generation label printer that is user-friendly from the first use and offers operators a high degree of autonomy via easy database updates. We aim to further increase customer value with new IoT solutions to boost productivity."
Yamada continued, "With the FX3-LX we've worked hard to understand how we can empower workforces and streamline the operations of end users. The result is a universal device with simple cross-sector integration to improve Total Cost of Ownership (TCO) for SATO customers."