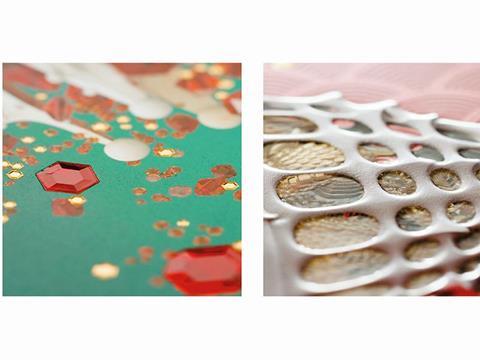 Sappi Limited has reported that it is exhibiting for the first time at LUXE PACK Monaco, scheduled for 1 to 3 October 2018 at Monaco's Grimaldi Forum.
At the show, Sappi will be located in the Diaghilev Hall 9, Stand DG26. ."We are excited to be making our corporate debut with our own booth at LUXE PACK in Monaco," said Lars Scheidweiler, Product Group Manager Paperboard at Sappi. "We are looking forward to meeting with converters, designers, brand owners, printers, finishers, and others. We will share with them information on the positive impact our premium solid bleached boards of the Algro Design family could make in terms of shelf appeal and total consistency in communication for branded products, such as cosmetics, perfume, confectionary, luxury drinks, lifestyle and fashion."
Paperboard: Algro Design for premium packaging
At LUXE PACK, Sappi will have numerous examples of premium packaging for luxury products produced on its family of Algro Design solid bleached board. These samples demonstrate the ability to effectively use any printing or finishing techniques required to set the product apart on the shelf. Brand owners, agencies and designers will be especially intrigued with the possibilities that this outstanding product family, made from 100% virgin fibres, can offer to create effective and highly consistent marketing and brand communication that ranges from uncoated and single coated to symmetrically double coated surfaces. Visitors will be able to collect a personal copy of the new Algro Design swatch book at the show as well.
The Algro Design family of paperboard products includes:
Algro Design Card. With its double-coated top and single-coated reverse side, Algro Design Card is the ideal solution for enhanced reverse side printability without compromise between packaging protection and print performance.
Algro Design Duo. Its symmetrical double coated top and reverse side provides identical print and finishing performance whenever perfection and an immaculate look and feel are essential.
Algro Design. This board features a double coated top and uncoated reverse side. It is a complete solution for premium packaging and graphic applications requiring the ultimate in quality and consistency. Meeting the requirements both for a natural look and feel and for premium print and finishing, the Algro Designs natural reverse side is used by an increasing number of brands for their communication. For more than a decade, Algro Design has been the carton board of choice for premium packaging and graphic applications. It revolutionized the paperboard market and only got better over time, with a smooth surface and brightness that features excellent printability and can be finished with even the most complex techniques. At the Sappi booth, visitors will see how packaging with Algro Design can provide the most prestigious look on the shelf and draw immediate attention to products.