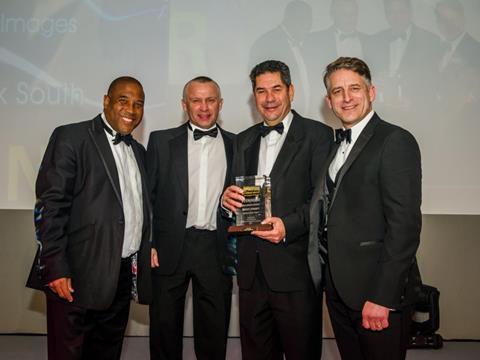 SAICA Pack has won 'Best Print' award in the annual FlexoTech International Print & Innovations Awards 2017 in the promotional print category.
The prestigious ceremony was hosted by the footballer John Barnes and took place on 23rd November 2017 at the Hilton Metropole hotel in London.
The award was particularly special as the winning promotional images entry was made possible due to the completion of SAICA Pack's series of planned improvements to the MasterFlex machine at its Thatcham plant.
This has resulted in an overall improvement to its capability and formed part of a recent overall investment of over £1,000,000 into Saica Pack's South West region. The feedback from customers on the machine's new abilities has been very positive and Saica Pack is consequently now able to pursue and deliver new opportunities within the marketplace.
Commenting on the awards, Matthew Berrill, Plant Director, Thatcham, SAICA Pack, said: "We are absolutely delighted to receive this award, which came as a genuine surprise to us given the nature of the category and I am very proud of the team's achievements. The improvements to the MasterFlex machine have really put our Thatcham plant on the map as there really aren't many machines within the UK which can deliver this kind of work."
More info: