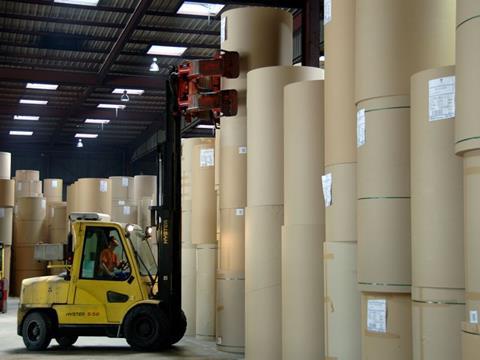 Thanks to this acquisition, Saica strengthens its growth strategy in Europe, enabling a significant increase in their capacity of services, which allows its customers greater flexibility.
Emin Leydier possesses eight industrial locations in France: 2 paper mills with 3 paper machines; 4 integrated plants and 2 sheet plants. The group employs 1,029 people and had an estimated turnover of 378.4 million euros in 2017.
With this operation, Saica's capacity of production of recycled paper for corrugated cardboard will increase by 800,000 tonnes, to reach 3.3 million tonnes. Saica will become one of the leading manufacturers of recycled paper for corrugated cardboard in Europe.
Saica also acquires, thanks to the transaction, an extra corrugated cardboard production capacity of 360 million square meters, becoming the 3rd corrugated cardboard packaging supplier in the French market.
Finally, the synergies created by this new group, in both recycled paper and corrugated board sectors will help Saica's customers to lower their carbon footprint, according to the circular economy principles.
Emin Leydier General Manager, Yves Herbaut said:
"We are proud of joining a renowned industrial player, who shares our values of social dialogue, know-how and proximity to customers. This new situation opens extraordinary possibilities."
Saica's President, Ramón Alejandro:
"We are happy to integrate Emin Leydier's team within Saica, its skills and fame of being a good professional of our sector.
This transaction enables Saica to increase its packaging solutions value in the French and European markets, thanks to materials and customers logistics costs optimisation, at the same time as we lower the impact on environment."
Saica has carried out this process with the legal advice of Bredin Prat Lawyers and the financial and law audit of PWC France.
This operation has been authorised by the European Commission Mergers Control Authorities.
More info: