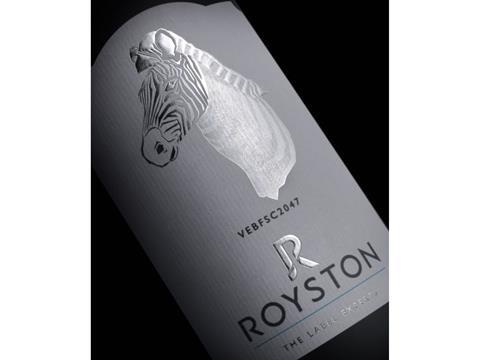 Royston Labels has been in operation for over 30 years and is always looking for new ways to develop their label processes, enabling greater complexity and cost-effectiveness.
The most recent innovation is Zebra, which adds depth, light and movement to packaging designs by way of textured, micro-etched patterns. The process centres on the use of sculptured and textured foiling dies, specially designed to achieve stunning fine line patterns in combination with metallic foils.
The resulting label promises high impact, immaculate definition, boosting shelf presence and brand awareness – particularly when paired with in-line embossing.
Another key benefit of the Zebra technique is that it's fantastically cost-effective and versatile when compared with more traditional methods that involve expensive patterned foils.
More info: