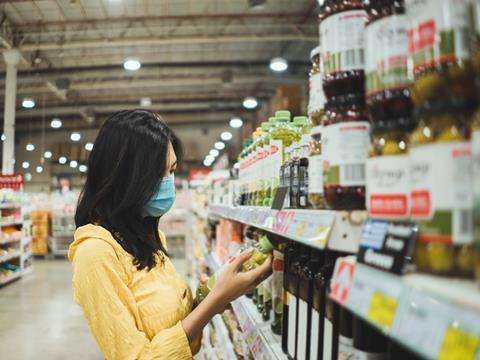 Supermarkets and food retailers should include transparent information on the environmental footprints of food products on their packaging, according to new research from the University of Sussex.
This would include 'product lifecycle assessments' so that suppliers, retailers, and consumers have a greater awareness of where their food comes from and the global journey it takes – from farm to fork.
To help improve efficiency in the wider food industry, the new research points to a range of measures, including better visibility of the supply chain to identify sources of loss, further promoting lower meat consumption for environmental and health benefits, as well as concentrating on reducing negative biodiversity impacts in corporate sustainability plans, and improving sustainability standards and certification schemes.
On the International Day for Biological Diversity, researchers from the University of Sussex's Sustainability Research Programme shared key recommendations gathered from recent global expert forums as part of the UN Convention on Biodiversity to agree new global targets.
The new paper, published in Science Advances, assembled global research findings and used Peru and the UK as case studies to explore opportunities to transform the food sector. The actions to address biodiversity decline involve supply chain management, economics, government incentives, and consumer behaviour.
Co-author Dr. Anthony Alexander, Lecturer in Operations Management at the University of Sussex Business School, said: "There's a huge opportunity for food brands and retailers to better understand their upstream supply chains and related biodiversity impacts. Corporate environmental, social and governance (ESG) strategies could prioritise biodiversity impacts, including the target to halt deforestation in the Sustainable Development Goals."
The research also recommends better reporting on levels of national food waste, accounting for the true value and costs of production by sector, the removal of incentives encouraging food production and consumption that harms biodiversity, and greater accountability around whether nations are meeting environmental targets.