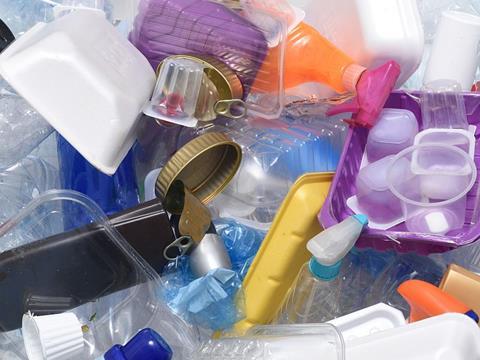 Some replacement packaging choices will raise specific detection challenges. For example, if metal detection is already in place to spot potential contaminants on a ready meal production line, the introduction of a foil lid to replace a plastic one could compromise performance. Essentially, the metal lid may fool the inspection equipment into believing contamination has occurred. In these circumstances, the packaging line may need reconfiguring, so the product can be inspected before the foil lid is added to the package, or it may be necessary to swap metal detection for an x-ray system. However, if the plastic lid is replaced with a wood pulp cellophane, for example, there would be no adverse effect on the metal detection system at all.
Help at hand
There is growing awareness at all levels of society about the environment, food production and waste. Being able to demonstrate impeccable environmental responsibility credentials at every stage of production – from farm to fork, from wrapping to recycling – is now a key reputational factor for everyone involved in the food industry. The challenge is to maintain the high standards of safety, quality and efficiency that already distinguish the sector while improving the industry's environmental credentials now and in the future.
Deciding on the best alternatives to plastics as a packaging material is a complex task – but it does not need not to be a lonely one. Product inspection companies are ready to support retail brands, food manufacturers and packaging companies in order to ensure that food safety remains uncompromised and investment in product inspection technologies is futureproof. Mettler-Toledo is perhaps better placed than most, in being the only manufacturer whose portfolio includes all four inspection technologies: x-ray, metal detection, checkweighing and vision inspection. As all our systems are designed and manufactured in house, we also have the ability to customize solutions in order to meet specific requirements.
Work in progress
The search for plastic packaging alternatives, driven by environmental concerns, is gaining impetus. Retailers and the packaging industry are under pressure to implement change fast. However, swapping out plastic packaging is neither simple nor cheap: and it has implications right down the supply chain. Considering all the implications, rather than implementing major change based on a single issue, will ensure that the cost and effort are worthwhile. Product inspection manufacturers are ready to help the packaging industry deliver the sustainable, long term packaging solutions that consumers want.