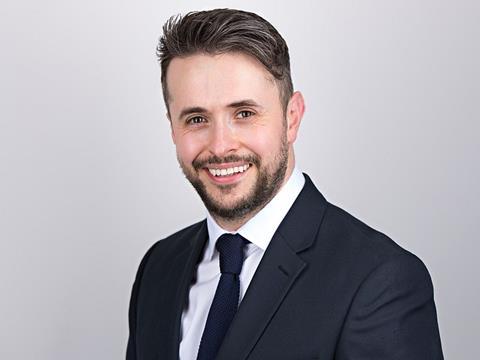 Olly Abotorabi, Senior Regional Insights Manager at IRI, explores what lies behind the success of private labels across Europe.
Private label share is growing across Europe and is now outperforming brands in the majority of markets. Up to 10 years ago, private label in FMCG was seen as an imitator, providing copies of brands on the market, offering the consumer something altogether plainer looking and better value for money.
But private label has come a long way since then. Shoppers are still turning to retailers' products as a way of saving money, but own label items are now just as likely to be a product of choice rather than one of necessity.
Growing +4% year on year (yoy), according to IRI's latest Private Label Report (June 2018) private label share in value reached 39.4% across major Western markets (UK, France, Germany, Greece, Italy, Spain, Netherlands ).
Rather than being confined to a few categories, like household cleaning products and frozen foods, it is making its presence felt right across the FMCG spectrum. We are seeing some interesting developments across other categories as well. While private label continues to dominate in frozen with 47.1% share, the category is also seeing the biggest decline (-0.4%). The highest levels of share growth yoy are in fact coming from chilled and fresh (+0.8%), baby (+0.5%) and ambient (+0.4%).
We are seeing very different reasons for this, with the uptake of premium ready meals helping to grow chilled; retailers embracing the on-to-go savoury snacking trend driving ambient growth; and private label gains in baby products led by better quality products at everyday low prices.
Range and price are key levers driving consumers to move away from their brand of choice, and we are seeing greater acceptance and trust in private label, despite aggressive price promotions by brands in some countries.Value share grew in the UK, Germany, Italy and Spain, but the legacy of brand price wars negatively impacted share in France. In Greece, private label share suffered across macro categories in 2015 and 2016 and has only lately showed signs of stabilising in 2017. The Netherlands saw no top line change yoy.
In terms of value share, private label is highest in the UK (52.5%) and Spain (42.6%), and lowest in Italy (18.1%) and Greece (16.3%). The fact that grocery chain Carrefour/Marinopoulos disappeared from the Greek market, has made it much harder for shoppers to get their hands on private label products.
Notably in our recent report, we can see that the price gap between private label and brand has closed to 29% on average, due in part to material costs increasing.However, in tandem a concerted focus on premium tier innovation partly accounts for and helps justify increased shelf prices. Retailers recognise the need to differentiate and drive loyalty through investment and faster paced innovation aligned to changing consumer habits.
Quality enhancement is absolutely key in ensuring private label is becoming the disruptor in the market, delivering innovative, consumer-focused ranges with a good price-quality ratio. Outperformance of premium and organic product tiers ahead of mainstream and value in France and Italy encapsulates this evolution.
Private label is now at the forefront of European retailers' communications, looking to increase shopper loyalty. This presents a challenge for brands and a threat to their space on shelf in an increasingly competitive FMCG arena where the battle to stave off competition from hard discount retailers means a tighter reign on range.
Savvy retailer range expansion has led to a sharper focus on packaging format innovation to elevate and drive concepts, whether it's re-sealable pouches, or portable pots in snack food categories, through to premium can or pouch designs within ready-to-drink mixes in alcohol.
So what does the future hold? The battleground continues to evolve and intensify. While innovation seems the most likely port of call for brands to increase their pull, proposed retailer mergers, such as Asda and Sainsbury's in the UK, will enable stronger buying power and the potential for self imposed price cuts, and potentially, more competitively priced private label lines.The retail landscape is broadening. Amazon and Google as store and retail partners are driving a new wave of disruption within FMCG. Though these are rapidly developing platforms for FMCG players from big to small, the intention to prioritise and expand private label range growth is clear.
For brands, the rise of the online disruptors presents a serious challenge at a time when private label has never been more popular or better quality, but manufacturers need to manage these challenges, show they can be adaptable and be clear on their own standout benefits to the consumer.