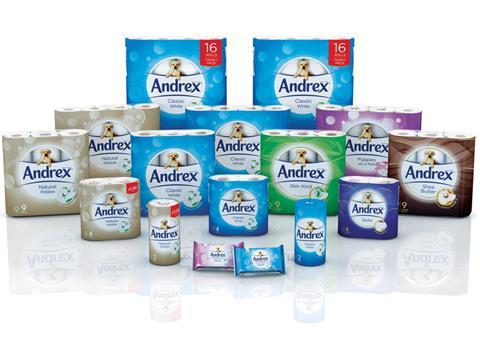 Demand for high quality, creative and innovative use of special print effects on packaging and products will continue to grow into 2017, according to leading UK flexible packaging manufacturer Skymark.
Skymark director, Paul Neath, believes adding special print effects and functional features up front to reduce downstream packing line processes, as well as the introduction of new material blends, will be the key print and packaging innovation trends this year.
Specialised print effects such as embossing & debossing, gloss UV, pearlescent and glitter coatings, holographic and hot & cold foil printing solutions will be growth areas in the year ahead, with brands and retailers looking to achieve all important in-store appeal to increase sales.
"People are drawn to the visual element of a product's packaging, be it through distinctive graphics, a unique design or vibrant colouring – gone are the days of it simply being about cost out. Today's packaging needs to stand out from the crowd, particularly when you consider today's consumer is purchasing in store and online," said Mr Neath.
Whilst adding value to packs to create differentiation is important, brands are also responding to consumer demands for functionality by adding special features.
"Shoppers desire packaging solutions that are better adapted to their needs. Easy opening and reclosability are features that can fundamentally add value for the consumer and we believe these will continue to play a big part in packaging innovation during 2017 as, ultimately, it is always the consumer who drives change within the industry," added Mr Neath.
The demands from brands and retailers are becoming more complex in terms of pack functionality and there is increased pressure on the industry's production lines to perform better despite changes to packaging formats.
"Packers needs to run their lines as fast and efficiently as possible, with the minimum of stoppages or breakdowns. As packaging manufacturers, we can help remove a process that may slow their line down by incorporating key features like reclose openings within a pack or film rather than a packer having to apply them," said Mr Neath.
The right selection of packaging materials and technologies are used to maintain product quality throughout the supply chain. Materials traditionally used in packaging include a wide range of plastics, glass, metal, papers and paperboards. Moreover, a broader variety of plastics have been introduced in recent years in both rigid and flexible forms.
Skymark believes more packaging manufacturers will look towards combining several materials to exploit each material's functional or aesthetic properties, such as improved strength, puncture or tear resistance. Developing new material blends and laminates will enable converters to use less material without compromising the required performance characteristics.
Mr Neath concluded: "We must find new applications which are more demanding, more innovative and more profitable, all of which will enhance the market as a whole. Skymark is focused on new developments which are totally retailer and consumer driven."
The UK's largest independent flexible packaging company produces and supplies a wide range of flexible packaging solutions for the food, hygiene & personal care and medical packaging markets.
More info: www.skymark.co.uk