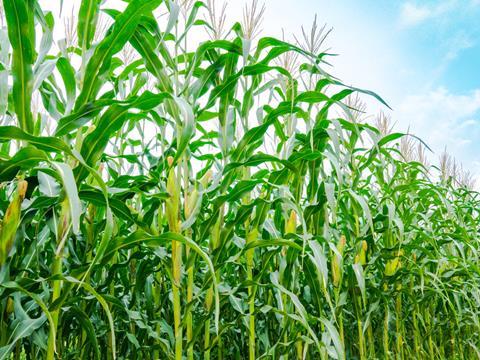 Against a background of high raw material costs, with demand in paperboard rising and the starch supply tightening, Roquette looks into the state of the industrial starches market in Europe.
Starches are mainly extracted from wheat and corn and are widely used in the manufacture of paper and board for their binding properties. They can increase the strength of paper, be used as surface sizing, and are also used in the manufacture of corrugated paperboard, paper bags or boxes.
Demand for industrial starches is growing healthily, despite its declining usage in graphic paper, following the booming ecommerce and "plastic-free" trends.
We project that consumption of industrial starches in corrugated board segment registered a healthy annual growth of 3% for the past five years and rose by 6% last year as e-commerce was boosted by measures linked to the COVID-19 pandemic. Market demand is expected to continue growing steadily this year, but will supply capabilities follow?
Industrial starch supply capabilities have increased in recent years to meet rising demand from the paperboard industry. However, two starch drying assets have been removed from the market recently, tightening the current supply and demand balance, and no additional significant drying capacities are expected to come on the market this year.
EU starch players are optimizing their assets to meet the additional demand, but tightness is expected to remain this year as total drying capacities are limited. Imports of tapioca starch used as a substitute for both EU corn and wheat starch may become difficult as the Asian starch market situation is very tight in the context of a surge in Chinese corn starch pricing.
China is indeed a major supplier of corn starch to Asian countries. Exports are shrinking as the price of Chinese corn starch hits historically high levels, leaving an important volume of starch demand being supplied by other origins and botanicals like tapioca starch, which is the most available native in the Asian market.
Furthermore, rising freight costs and transport disruptions of tapioca starch are making supplying to EU market more difficult.
The starch industry is facing the challenge of historically high raw material costs. Therefore, the sustainability of industrial starch profitability is becoming questionable in the current market environment, as the wheat/corn starch price in the paperboard segment is projected to reach a ten-year low in Europe, while the market for industrial modified starches remains rather stable.
The starch industry does have the ability to produce a wide range of starch derivatives out of the starch slurry extracted from wheat and corn. In the current challenging environment, starch manufacturers must find the right balance in the process of their starch slurry to produce a range of starch derivatives that both meets market demand and covers cost increase to remain competitive. This may limit even further the supply availability of some industrial starches in Europe.