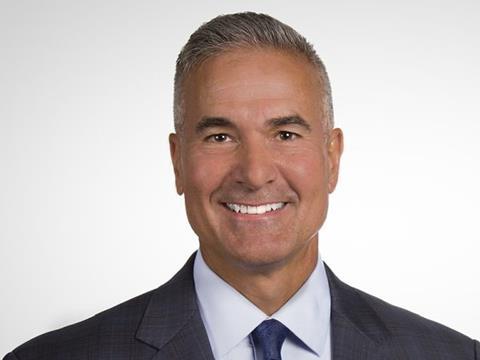 What steps do major plastics producers take to address the circularity challenges of the material? Elisabeth Skoda catches up with Berry's CEO Tom Salmon to get his take on plastic as a packaging material and the role it can play in a circular economy.
On a general level, what do you consider to be the core sustainability challenges facing plastics packaging?
Berry looks at plastic waste as a huge opportunity, and refers to it as raw materials, with the aim to give it a second and third life. Of course, there are problems that have to be addressed in the process. We think that the solution lies both in increased consumer education, as well as demonstrating that we can plausibly create and monetise the economics in terms of waste collection and reuse. Berry is committed to long term strategies and to helping and educating our customers to reach their sustainability goals.
As a company, Berry has made investments to support mechanical and advanced recycling. We have established partnerships across the value chain to create circularity, and we believe that plastics are an essential component to reaching net zero.
Plastic packaging has received a lot of bad press in recent years. Have you observed a change in consumer perception of plastics packaging in light of the COVID-19 pandemic?
During the pandemic, it was demonstrated what an amazing material plastic is, and how essential it is to daily life. Plastics have played a major role in the pandemic, and Berry supported the manufacturing of surgical grade face masks, gowns and disinfectant wipes. The need for safety in packaging has resulted in a more balanced attitude towards plastics and enabled a clearer view of the benefits of its inherent qualities and the fact that its production has a lower carbon footprint than other packaging materials might have. Beyond the heightened awareness that the pandemic has created, interest in sustainability has also increased. Consumers are proclaiming they have an interest to act more responsibly. Berry continuously works with brand owners to raise awareness of how plastics can contribute to net zero carbon emission goals.
Berry is in a strong position with its knowledge of material science. We are at the forefront of working with resin companies on advancements that can give, for example, lighter weight without sacrificing physical properties. Our role will continue around education and demand creation to ultimately allow the value chain – from brand owner to converter to recycler – to monetise this opportunity.
There are over 80 active participants in the Alliance to End Plastic Waste, of which Berry is a founding member, so sustainability is not just lip service, but something that's exciting to be a part of.
Berry has invested in chemical and mechanical recycling – could you tell us more about these investments, and how they will shape production?
Berry has made new investments in mechanical recycling and secured supply from chemical recycling to meet the anticipated growing global demand for PCR material, particularly in food, personal care and healthcare packaging. Late last year, we inked a deal with Spanish multi-energy company, Repsol, for the supply of certified circular resins. In addition, Berry's purchase of its second PLASgran location in the UK will focus on recovery of scrap and plastic waste for the production of FDA-approved materials. We think these partnerships are so critical, in that they demonstrate these investments can be a viable growth component.
Berry does not look at sustainability as a cost or challenge, but as a growth vehicle. Nonetheless, the indispensable value attributes of plastics have to be managed properly, ensuring waste is treated as a natural resource. We must continue to do a better job in educating end customers and consumers alike and create more demand to help monetise the capital investment across the value chain.
We're making the most of our scale for this, having 290 sites across the world, using 65 different advanced conversion processes. By 2025 we believe we will have access to 600 million pounds of recycled content. Demand continues to be brisk, with the first two years of that capacity in the UK already sold out. It gives you a sense of the interest and excitement created by the substrate. That's something our customers want more of, and we're able to do this without compromising food safety and consumer safety.
What are your thoughts on the potential of mechanical and chemical recycling with regards to food safety, scalability etc.?
Our primary role is to create interest and excitement around demand. Demand ultimately drives innovation and scalability, which helps to monetise the opportunity. We partner across the value chain to leverage our expertise to educate customers about the advances in material science, manufacturing and design.
For example, US hot chocolate brand Swiss Miss transitioned from composite cans to single-substrate plastic. The new easy-grip container is made of recyclable plastic with a wraparound in-mold label and a space-efficient tapered cube design thatreduces the carbon footprint associated with manufacturing and transporting the hot cocoa containers by 15 percent.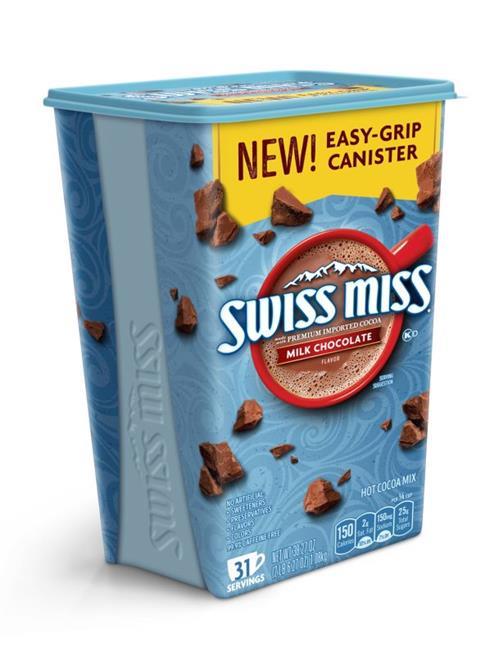 Berry will supply packaging containing recycled plastics for the cream cheese brand Philadelphia and isalso partnered with Bhoomi to launch a 100% sugarcane-based bottle for their cold-pressed cane water elixir. This 12-ounce HDPE bottle is widely recyclable and is made from I'm Green™ certified material from Braskem. These types of innovations appeal to brands, and levels of adoption will grow.
Comparing different recycling methods, mechanically recycled materials have the advantage of a low carbon footprint. There are some limitations in terms of food-grade PCR, but chemical recycling creates a pathway for plastic waste not currently being recycled to become recycled content suitable for food-grade applications. HDPE bottles are widely recycled, and a primary source of food grade PE. They've become the most valuable commodity in the recycling stream, but demand creation is an essential component in creating greater value.
Virgin feedstock can be cheaper than recyclate – in your opinion, what steps can be taken to tackle this challenge?
The economics have to be viable for brand owners to take steps towards moving to recycled content. Overall, the price of virgin plastics has a stronger economic value proposition for most brands. Virgin resin is highly efficient. However, brands have big commitments to their recycling objectives, and Berry can help them to get it done. Demand will drive scale, which will get costs down. Suppliers need commitments from companies, and they need commitments from us, to be able to build the infrastructure much faster.
If you contrast the level and innovation of plastics to other substrates, the amount of innovation is amazing. Investments in this material are viable business opportunities.
I'd be interested in finding out more about Berry's closed loop packaging rental programme – what challenges had to be overcome to implement this, and how has consumer uptake been, and how do you see it developing?
As the world commits to carbon neutrality by 2050, we have initiated a closed loop packaging lease model with our Superfos business in Germany.
We will retain ownership of the packaging for future packaging production. It's unique in that it supports customers' sustainability agenda through packaging reuse, which includes CO2 emission reduction. We're still in the early stages, working with a few of the key customers in the German market, butwe are testing and refining materials as well as working to improve processes for PCR materials for the next life.
With this collaboration, we have targeted reclamation which assures us greater knowledge of the origination of source and really helps to address the leading components that are dregs on mechanical recycling. This helps eliminate that.
Moving back to a more general level, how do Berry Global's key sustainability objectives frame the company's overall strategy? How do you see the present and future role of Berry Global's R&D in this context?
It's really who we are becoming right now. We believe as an organisation that we're going to be a leader in the industry in creating paths to help our customers and the world to achieve net zero.
We do that through the kind of collaboration that we have good fortune to be part of across the value chain, focused on education and demand creation with our end users.
Berry understands the ebbs and flows of local markets and has the willingness to strategically invest in both mechanical and advanced recycling, having a strong know-how of creative design for circularity as well as material science. Being able to leverage our scale is key. We're excited about how this continues to support the growth objectives of our company and how it helps the world achieve a net zero economy.