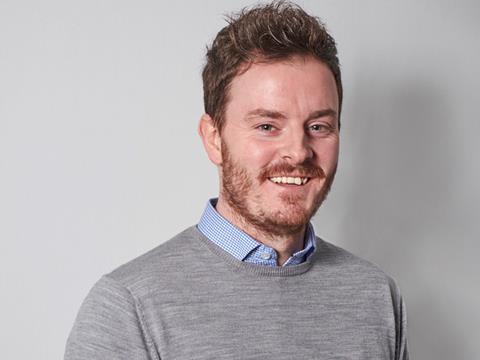 The pharmaceutical industry is experiencing a wave of disruption as part of what PwC refers to as the New Health Economy, says Rich Quelch, Global Head of Marketing at Origin.
As we enter a new decade, pharma will continue to face the challenges of the past. Particularly, the globalisation of drug supply, delivering new product types, meeting demand from emerging countries, the rise of chronic lifestyle conditions such as obesity and diabetes, and the growing threat of counterfeit and falsified medicine.
The impact of these challenges is being felt across the market and far from being separated, the pharma packaging industry has an important role to play in helping to address them, protect patients and boost profits.
So, in the face of such disruption, what can we expect from pharma packaging - including supply chain management - in 2020?
Innovation in Child-Resistant Packaging design
In 2020, the CRP market will continue to advance and evolve as competing brands look to deliver the safest and most commercially viable option.
One major driver of growth in 2020 will be increasing demand for cannabis-based medicinal products. As a sector, the global cannabis extract market is expected to be worth USD 23.7 billion by 2025, helping to spur a new round of development efforts.
The current viewpoint is, by and large, that medicinal cannabis can provide therapeutic benefits to certain patients where traditional drugs have fallen short. It's also widely agreed that there are further advantages which are yet to be discovered or leveraged, and this is where big pharma could have a lot to gain.
However, just like traditional medicine, if a child accidentally ingests large quantities of concentrated cannabis oil the effects could be life-threatening or fatal in some cases.
Recent popular advancements in packaging design include ziplock bags, providing a lightweight and compact way of securing both traditional and cannabis-based medicine.
Ziplock packaging is a single-entry design that requires mature dexterity to slide a zipper open to access the contents. Many designs even include a flap that covers the zipper when the bag is closed, disguising the entry point as an added layer of security.
Packaging manufacturers also have a duty to label child-resistant packaging clearly for consumers. This includes using complete terms like 'child-resistant packaging' rather than abbreviations and including the information in a specified place – the 'how supplied/storage and handling section' of the label. Separate adhesive labels are seen as best practice compared with on-packaging designs.
Expectations are also increasing when it comes to child protection; acceptable extraction levels for solid dose medication are being challenged and rightly so. If some are achieving results of F4 to F1, then why should F8 be acceptable?
The promise of wearable tech
Today, more than 80% of people are willing to wear wearable tech.
As a lifestyle staple for many, the promise of wearable technology in a clinical setting is only just being understood and acted upon.
A major focus in 2020 and beyond is looking into ways to reduce the burden on healthcare systems and budgets. Part of this will be exploring how to move treatment out of the hospital and into the home in a safe and efficient way.
On-body delivery devices, or "wearable injectors" will become more popular and widely available as part of this effort, allowing patients to take an active role in their healthcare and the administration of injectable medicines.
The next generation of pre-filled syringes will offer patients stress-free and safe subcutaneous drug delivery without the need for clinical monitoring. This, in turn, reduces the number of expensive intravenous (IV) infusions, increasing adherence, facilitating larger dose delivery and lessening the risk of degradation.
Wearable devices are also disrupting the way clinical trials are managed. Worn on the wrist of the user during a trial, the device acts as a personal assistant to the user, monitoring their health status and alerting them about abnormal conditions, medication reminders and medication tracking. It also feeds back this data to trial managers.
Data-driven supply chain management
Globalisation and increasing pressure to deliver novel (and sensitive) medicines which typically have shorter life cycles is pushing the pharma supply chain to become smarter.
Linking the lab to the marketplace, the supply chain is a vital component in safe drug delivery. Yet for years, most of the investment has gone into the discovery, development and marketing of products and not the delivery.
As the global patient base grows from emerging markets like Brazil, India, Russia and China, a greater focus will be placed on evolving manufacturing and distribution systems in line with the new frontier of drug innovation.
Data-driven emerging technologies like AI, machine learning and IoT will hold the key to creating compliant and demand-driven pharma supply chains, increasing profitability across the sector and improving health outcomes.
We expect many more pharma companies to shift their operations from enterprise resource planning to the cloud, creating a virtual supply chain. This will facilitate end-to-end visibility, allow for real-time analytics and predictive forecasting to reduce drug shortages, and aid the identification of falsified medicines much more quickly than is possible today.
Advanced tracking systems, built into packaging, is also an exciting innovation. By managing and recording activity in the supply chain, tracking chips can log events or raise queries that occur across a product's lifespan remotely. Smart packaging technologies such as this will soon become the new industry standard.
Reducing pharma's impact on the environment
In the pharmaceutical industry, patient safety has always and will always continue to be, the number one priority. After all, as a sector its mission is to save and prolong life.
Like many other industries, pharma has come under increasing pressure in recent years to change its practices in a bid to help slow and hopefully stop global warming altogether.
Packaging is a key area where pharmaceutical waste can be reduced but going green doesn't come without its challenges.
According to the UN, the release of antibiotics into the environment is accelerating the emergence of more resistant strains. The environmental impact of antibiotic pollution will continue to dominate global discussions in 2020.
As pharmaceutical waste includes degraded and contaminated products, pharma packaging can play an important role. In response to this growing problem, we're likely to see the mass adoption of Quality by Design (QbD) to help ensure antibiotics are delivered and administered to patients as intended.
The underlying principle of QbD is that quality is built into a product from the outset. Knowledge-based design has a key role to play in establishing 'the rulebook' about how a multitude of factors impact safety, efficacy and patient experience.
In a bid to eliminate non-biodegradable and single-use plastics from the supply chain, more research is taking place around bio-based PET. It's made from ethylene derived from sugarcane which, when cultivated, utilises carbon dioxide and releases oxygen meaning it has a negative carbon footprint.
Based on successful pilots, researchers are now testing pioneering new technology on an industrial scale which converts PET waste back into virgin grade material to be used again.
We're also seeing cutting edge manufacturing methods become commonplace, particularly in the research and development stages of pharma packaging design.
In 2020, more manufacturing facilities will utilise 3D visualisation and printing techniques which eliminate the need for multiple prototype designs and reduce wastage.