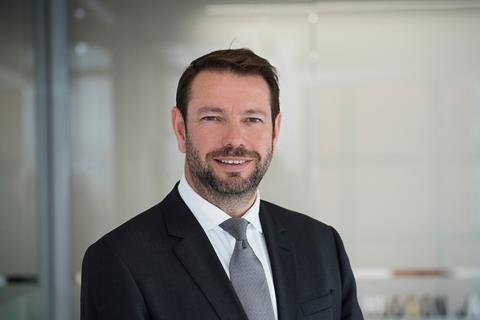 The PFF Packaging Group, one of the UK's largest independent producers of thermoformed plastic food packaging, has announced the appointment of Kenton Robbins as group managing director. He takes over from Andy Bairstow who will continue his role within the company as CEO.
Kenton's appointment further strengthens the company's senior management team and comes at a time of continued business growth and development – most recently illustrated by significant investment in injection moulding technology. Having worked in both the public and private sectors for more than 23 years, Kenton has an in-depth understanding of the food manufacturing and supply chain and has worked at director level for Dairy Crest and Uniq (formerly Unigate), two of the UK's largest FMCG plcs.
"We're delighted to welcome Kenton on board and look forward to working with him to build on the existing strengths of the business," commented Andy, who will now take on a more strategic role across the Group. "He brings a wealth of experience which will help PFF capitalise on new business opportunities while ensuring that we continue to deliver the innovation, creativity and quality for which we are renowned, across all our products and services."
Kenton - a keen triathlete - also works closely with the Institute of Directors to help regional and national businesses with their economic development. He will be based at PFF's headquarters in Keighley, West Yorkshire, the sister site to its 100,000 sq ft manufacturing facility and £1m innovation centre in Washington, Tyne & Wear.
More info: