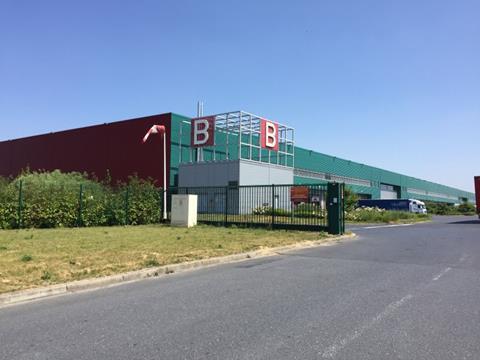 Heineken France has partnered with folding carton manufacturer, Graphic Packaging International (GPI) and GPI's strategic logistics provider, Jung Logistique (JL), to launch a unique sustainable logistics solution in France.
The three companies have teamed up to fully utilise a new Jung Lauwin-Planque (Northern France) distribution centre with the aim of eradicating wasted transport space between production sites and distribution centre.
Logistics provider, JL will provide a common night shuttle service to transport beer from Heineken Mons-en-Baroeul to the distribution facility (the primary use of the hub) and return with cartons from key supplier, GPI Masnieres, stored in the same location.
Romain Pertin, Group Supply Chain Manager at GPI, said: "We're pleased to be able to support Heineken and our logistics partner, Jung Logistique, in improving supply chain performance and optimising transport costs between sites. The partnership could reduce carbon emissions by 48 percent, which makes complete environmental and economic sense for all three businesses."
Utilising the 41,000m2 Lauwin-Planque hub to facilitate the emission-reducing logistics solution will also support a reduction in logistics costs as well as associated challenges such as late deliveries caused by traffic jams and driver shortages in high season.
Mr Pertin continued: "At GPI, we're very proud of the steps we're taking to shrink our carbon footprint as part of this exciting venture. I hope that it serves as a great business case to inspire many more sustainable logistics solutions between partners across the supply chain."
GPI is one of the world's largest producers of folding cartons holding a leading market position in coated-unbleached kraft and coated-recycled board. The company is committed providing resource efficient and sustainable products and services to its global customer base.
More info: