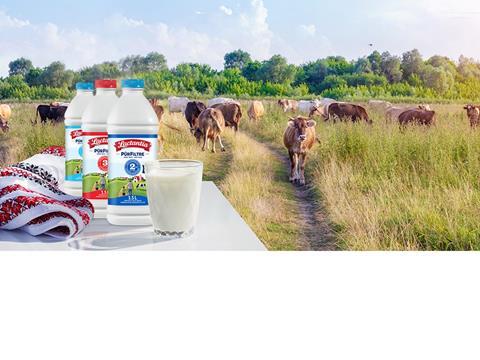 Parmalat Canada innovates, in partnership with PET Engineering: in fact, this company from Treviso has created Parmalat's first PET bottle to be launched on the Canadian market.
The new range, available in 237ml, 473ml, 1l and 1.5l formats, was created to meet Parmalat Canada's need to offer its customers a resealable bottle that was easy to carry around and use and was 100% recyclable: a real innovation in a market where milk bags and cartons are currently the only packaging solutions available.
As well as meeting practicality needs, PET Engineering's concept had to adapt to the different positioning of the two brands, Lactantia Cream (premium) and Beatrice (mainstream), at the same time as appealing to both millennials and baby boomers. The new 1.5l bottle also had to have the right size to easily fit on refrigerator shelves.
The result? An easy-to-hold and light packaging solution that is also robust thanks to its ribbing system, making the bottle rigid and allowing for excellent pouring.
Marco De Palma, General Manager, Fluid, at Parmalat Canada says about the new packaging solution: "Today's announcement is a great source of pride for the Parmalat Canada family. It demonstrates the scope of our company's leadership and drive to innovate. It is the culmination of sustained and collaborative efforts by our Research and Development, Marketing and Operations team, which has worked tirelessly on the project for more than three years. The new bottles are truly an innovative step forward for dairy product packaging. They give consumers Canadian milk of exceptional quality while also better meeting their needs."