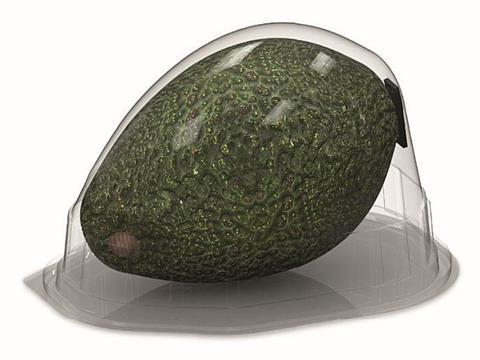 ILIP's Smart Ripe is a packaging that provides real-time information on the ripeness of fruit, which the company says can provide value to the supply chain and offer consumers the product that best suits their needs in terms of consumption methods and times.
It was developed by ILIP in collaboration with Radio6ense, a spin-off of the University of Rome Tor Vergata, and with the University of Turin's Department of Agricultural, Forest and Food Sciences. The new packaging was presented at the Macfrut event at the beginning of May.
It works thanks to a sensitive and selective sensorized RFID tag integrated in the packaging, which can detect certain dielectric variations in the fruit pulp associated with ripeness, such as turgidity, acidity and water and sugar content.
This information is transmitted to a terminal that can be programmed to return the desired information: from a simple indication of whether or not the fruit is ripe to advice on how or when to use it. In the case of avocados, the first product on which Smart Ripe was successfully tested, data can be obtained regarding consumption times ("not yet ripe", "ready to eat", "creamy") or methods of use ("for cooking", "for salads", "for sauces", etc.).
Currently, the technology has been designed for "premium" fruit and vegetable products, such as tropical fruit (avocado, mango and papaya), however, the principle can be applied to different types of fruit or vegetable.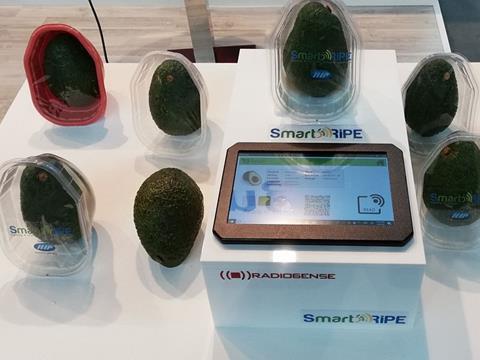 "Smart Ripe is the first technology that can monitor – in real-time and in a non-invasive way – the freshness and ripeness of a fresh product," commented Luigi Garavaglia, R&D Manager at ILIP. "With this innovation, we are paving the way to numerous applications that will improve handling of fruit and vegetables at the point of sale and the consumer purchase experience."
"Smart Ripe is an innovation that we are very proud of because it is a step towards packaging that not only offers protection and conservation, but also a value creation factor for the supply chain," explains Roberto Zanichelli, Business Development and Marketing Director at ILIP. "At a time in which plastic packaging is facing criticism, we are proposing a vision in which packaging sustainability also involves advanced features that create value and improve supply chain management."
To understand the potential of the Smart Ripe project and the degree of market interest in its applications, ILIP has entrusted a fact-finding study to the University of Parma's RetailLab research team, led by Prof. Guido Cristini. The study involved both large-scale retailers, through interviews, and consumers, through specific focus groups, and was presented during the ILIP workshop by Cristini and Prof. Silvia Bellini, professor of Retail and Channel Management at RetailLab.