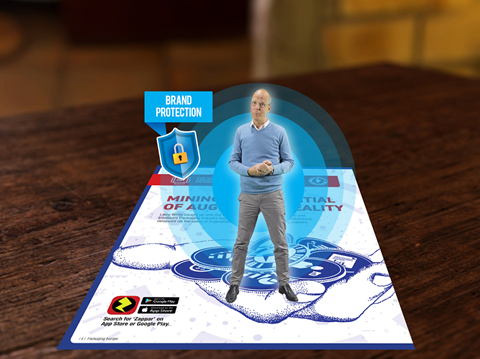 At Packaging Europe we strive to be as innovative as the industry we cover, and to find new and more engaging ways to reach our audience.
We have been focusing on adding value to our content and providing our readers with new experiences to explore trends within the packaging industry.
The tradition of print is far from dead, but it's always important to keep our mediums as fresh as the packaging technology we explore.
We will explore augmented reality within the next edition of our magazine - with comment from across the packaging industry, whilst also bringing the very pages of the magazine to life with AR experiences.
In collaboration with Zappar, AR experts, you will be treated to bonus content in AR on top of the traditional printed magazine.
Simply download the free Zappar app to your device (search for Zappar in Google Play or Apple store) and look out for the numerous zapcodes featured on the pages.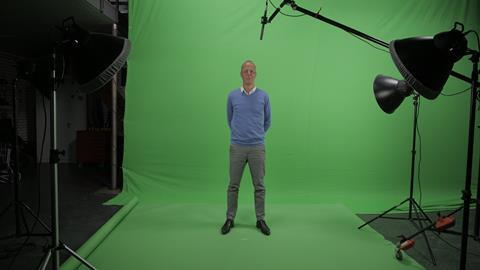 Behind the scenes
We teamed up with the managing director of AIPIA (the Active and Intelligent Packaging Industry Association), which hosts the rapidly growing AIPIA world congress.
My colleague Elisabeth Skoda, Editor, flew to Amsterdam to film Eef de Ferrante on green screen for our front cover. We wanted to introduce our readers to the topic in a personal and direct way.
The cover is transformed by AR, bringing our Head of Studio, Gareth Harrey's artwork to life, and allowing Eef to entice you into the magazine.
Asides from this experience, our readers can benefit from bonus AR content within the pages of the magazine. Juxtaposing our content with the technology was the ideal way to explore its potential.
Don't miss!
Check out our in-depth article with Zappar, and the accompanying zapcodes exemplifying their dynamic and innovative projects.
We've also used AR to support articles with interview footage, giving a more personal and dynamic experience.
You can also find out more about the Sustainability Awards by unlocking bonus content.
And last but not least, our forward-thinking advertisers took the opportunity to connect with our audience in a new way.