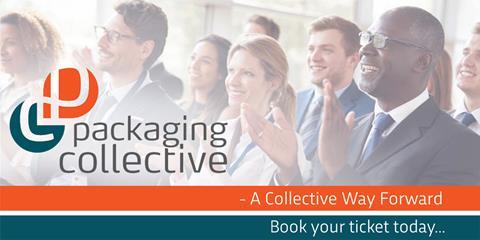 Print and packaging supply chain community The Packaging Collective will be hosting an exclusive one-day event on July 19, bringing together notable partners in the profession to collectively strategise for the future.
The event 'Packaging – A Collective Way Forward' will feature key industry speakers (including two of our star judges for the Sustainability Awards) joining together to discuss the need for a united packaging agenda and how this is fundamental to drive the trade forward in a challenging political, economic and social climate.
The event will connect a wide spectrum of businesses and sectors that face similar challenges, sharing experience and best practice to futureproof the supply chain as a whole and adapt to the changing business landscape.
With a focus on the core values of collaboration, innovation, education and legislation, the discussion presents an opportunity for packaging sector members to contribute and make their voice heard.
"It's important that we keep bringing the supply chain together to plan for the future," comments Packaging Collective founding partner Sanjay Patel.
"In today's commercial environment, we face challenges that are unique to our sector, which make events such as A Collective Way Forward pivotal to the print and packaging industry. Our market faces difficulties, but also a lot of opportunities. By banding together to share experience and strategise for the future, we ensure that every business is prepared and moves forward together."
Participants will hear from notable speakers with extensive industry experience. Those in attendance include James Piper (EcoSurety), Gregory Bentley (AB-Inbev), Jo Stephenson (Women In Packaging), Kevin Vyse (OPRL) and Merle Hall (Kinneir Dunfort).
The event takes place at Stationers' Hall, Ave Maria Lane, London (EC4M 7DD) between 9am-4pm. Places are limited, therefore prompt booking is recommend. Tickets can be booked here.