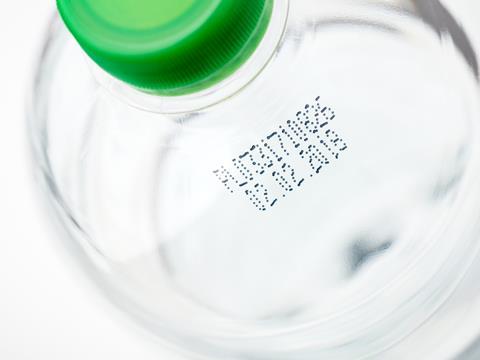 WACKER will unveil its VINNOL L-6868 polymer resin binder – set to formulate wood, paper, film, and solvent-borne coatings, suitable for printing inks and high-solids and UV-curing systems, and compatible with food-grade packaging – at this year's European Coatings Show.
As the newest product in WACKER's VINNOL family of solid resins, the VINNOL L-6868 polymer resin has the lowest viscosity of the range and is apparently compatible with a range of UV monomers and reactive diluents. Its function as a binder involves enclosing the pigment particles to bond them to each other and to the substrate, yet its features have been further developed from the previous VINNOL H 40/43 polymer resin grade to meet the demands of WACKER's customers.
VINNOL L-6868 contains a minimised 44% copolymerised vinyl chloride and maximised 56% vinyl acetate. These adjustments are said to provide hardness, durability, and chemical resistance in the coating, as well as improve the formulations' processing properties and the product's solubility in ketones, esters, acrylic monomers, UV monomers, and glycol esters.
Additionally, the polymer resin's viscosity is attributed to a combination of the modified polymer composition and a low molecular weight. Its viscosity in a 20-% methyl ethyl ketone solution at 20°C is reported at 7 mPa*s – with the corresponding value for the VINNOL H 40/43 placed at 25 mPa*s – while the low molecular weight is also thought to equip formulators against challenges related to float, intercoat adhesion, and flexibility in UV-curing systems.
The binder is expected to formulate high-solid systems, or systems with high pigment and binder contents, for applications such as printing inks, plastic coatings, wood coatings, and paper and film coatings. It can be used to formulate coatings for food-contact packaging and is also suitable for reactive curing systems.
Strategic innovation programme BioInnovation previously granted additional funding to a consortium consisting of PulPac, Nordic Barrier Coating, and OrganoClick to keep developing 100% bio-based, plastic- and PFAS-free barriers for food packaging applications – an endeavour that OrganoClick vice president Dan Blomstrand expected to result in more renewable and home compostable coating and binder products for PulPac's Dry Molded Fiber.
Stora Enso also released its bio-based, isocyanates- and formaldehyde-free NeoLigno binder system in 2021, with the development expected to result in healthier indoor and working environments.