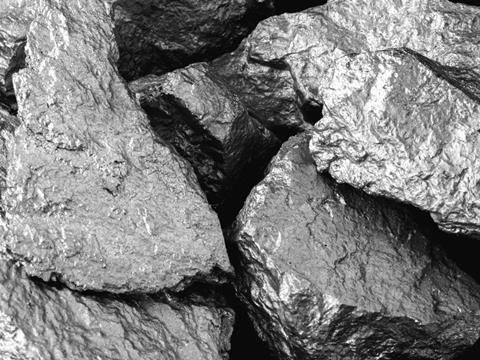 Key players from the European metal industry have issued a statement today calling for action to address what it describes as an "imminent" risk of production shutdowns across Europe resulting from a critical shortage in the supply of magnesium from China.
European Aluminium, Eurofer, ACEA, Eurometaux, industriAll, ECCA, Estal, IMA, EUWA, EuroAlliages, CLEPA, and Metal Packaging Europe say that the European Union (EU) must take urgent measures to resolve the shortage. Magnesium is a widely used alloying material, with over 95% of Europe's supply thought to originate in China.
The group adds that the issue threatens aluminium, iron and steel producing and using industries across Europe, as well as raw materials suppliers. It further claims that the shortage could have "far-reaching ramifications" for European value chains, including key end-use sectors such as automotive, construction, and packaging.
The shortage of magnesium is apparently a result of the Chinese Government seeking to reduce domestic power consumption, which has meant a significant decrease in – or, in some cases, a complete halt of – magnesium imports since September 2021.
This has already caused a spike in prices, with remaining magnesium imports trading at prices of around $10,000 to $14,000 per metric tonne, compared to $2,000 earlier this year. According to the group, this makes it almost unviable for companies to produce materials that require magnesium.
The group claims that magnesium stocks will run out in Europe by the end of November 2021. As a consequence, it says production shortages, business closures and job losses may follow.
In its statement, the group calls on the EU Commission and national governments to work with Chinese authorities to mitigate the short-term shortage issue, as well as address the longer-term supply effects on European industries.
Industries across Europe are facing supply shortages and disruptions due to a variety of factors, including a global shipping crisis and the ongoing impact of closures due to COVID-19 lockdowns in 2020. Earlier this week, the European Caton Markers Association (ECMA) announced that the industry was experiencing sharp increases in price and long lead-times as a result of supply shortages alongside a growing demand for fibre-based food and beverage packaging. Similarly, the plastics industry is facing shortages of raw materials that IVK Europe warned could also result in the shut down of production, as well as price hikes that could dramatically reduce the margins of converting companies.