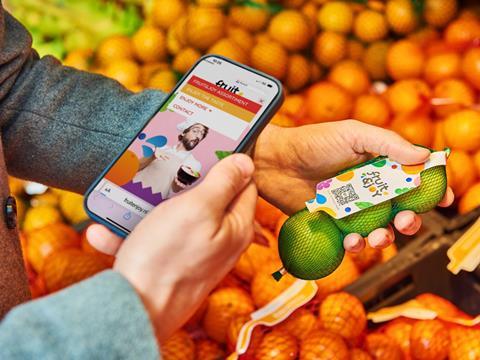 The next generation of barcodes can offer new levels of reliable information, for the benefit of consumers, businesses, and the planet, according to GS1, the neutral, non-profit organisation that provides global standards for efficient business communication around the world. It is best known for the barcode, one of "the 50 things that made the world economy" according to one broadcaster.
To usher in this new era, GS1 is building a coalition of industry leaders to deploy next-generation barcodes globally. Of course GS1 is a long-time active and collaborative member of AIPIA.
As the barcode – and GS1 - turns 50, next-generation barcodes, such as two-dimensional QR codes powered by GS1 or GS1 DataMatrix, promise to, again, change peoples' lives in new ways, says the organisation. These new codes capture unprecedented amounts of trusted data for businesses, regulators, consumers and patients alike, offering much more than just links to webpages.
They can tell a product's 'story', where it comes from, if it contains allergens, is organic, how it can be recycled—and what its environmental footprint is. This new level of transparency will ultimately help people make smart decisions about what they buy and use, it says.
GS1 standards improve the efficiency, safety and visibility of supply chains across physical and digital channels in 25 sectors. It enables organisations of all types and sizes to identify, capture and share information seamlessly. It has scale and reach, with local member organisations in 116 countries, more than 2 million user companies and over 10 billion transactions every day. This helps to ensure that GS1 standards create a common language that supports systems and processes across the globe, it claims.
There are a number of different types of next-generation barcodes, but the two most widely recognised are QR codes powered by GS1 and GS1 DataMatrix codes, which can both be used to store the Global Trade Item Number (GTIN) as well as information ranging from expiry dates and serial numbers to batch and lot numbers.
They can also enhance a product's packaging, acting as a gateway to consumer information online such as allergens and nutrition, sustainability information, recipes or usage instructions. The GS1 DataMatrix is already widely adopted in healthcare.
At the end of 2020, GS1 launched a global initiative to transition from traditional to next-generation barcodes together with key players in the retail sector. There are over 20 countries and districts including China, USA, Australia and Brazil that have already started successful pilots.
As the organisation behind the barcode GS1 has evolved over the last five decades, from a standards organisation towards a standards and services organisation now present in 116 countries. More and more, GS1 is empowering businesses of all sizes to take their digital transformation journey to the next level, ultimately benefiting consumers and patients, it believes.
This article was created in collaboration with AIPIA (the Active and Intelligent Packaging Industry Association). For a full update on active and intelligent packaging, come along to the AIPIA World Congress (co-organized by Packaging Europe) in Amsterdam on 14-15 November. The only smart packaging event covering the entire technology spectrum, the World Congress is a meeting place for the global active and intelligent packaging industry where brand owners, innovators, and other stakeholders can network and see and discuss the latest trends and innovations. Register to attend here.