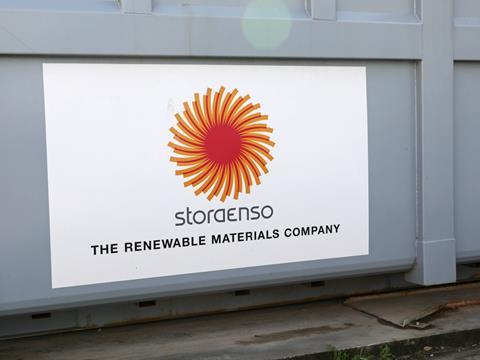 Stora Enso has acquired Dutch packaging company De Jong Packaging Group in the hopes of strengthening its European market presence in corrugated packaging.
The acquisition, made at an enterprise value of approximately EUR 1,020 million, is also expected to advance Stora Enso's strategic direction and accelerate revenue growth. The resultant corrugated boxes and trays are set to package products in fresh produce, e-commerce, and industrial packaging.
Stora Enso's Packaging Solutions division plans to increase its corrugated packaging capacity by around 2,000 million m2, including the ongoing projects of De Jong Packaging Group. With expansion expected to intensify in 2025, this year's EBITDA of EUR 114 million is predicted to increase by EUR 40 million; the maximum additional earn-out payment in 2024 is anticipated to reach EUR 45 million.
"In line with our strategy, we are investing in growing our market share in renewable and circular packaging solutions," says Annica Bresky, president and CEO at Stora Enso. "De Jong Packaging has a solid presence in the corrugated packaging sector and an impressive customer base. Acquiring their operations supports our future strategic direction to advance renewable packaging solutions within Europe."
David Ekberg of the company's EVP Packaging Solutions division adds, "We are excited about this acquisition. With our shared focus on agility and customer value, and with the excellent teams in both companies, we will create a strong platform for future growth.
"De Jong Packaging Group has a solid track record of growth in corrugated packaging, which combined with our experience in innovative design, digital solutions and sustainability services, will enable us to strengthen our offering."
"We are proud of what has been achieved at De Jong Packaging Group and we now look forward to the next steps in our company's journey," says Ad Smit, CEO of De Jong Packaging Group. "Stora Enso is well positioned to drive further growth in line with our common ambition."
The company previously divested its three corrugation packaging plants in Russia due to market uncertainties and halted all imports, exports, production, and sales in light of the war in Ukraine.
Back in July, Stora Enso partnered with Tetra Pak to experiment with a shared beverage recycling solution to assist in the disposal of the 75,000 tonnes of beverage cartons sold on the Benelux market each year.