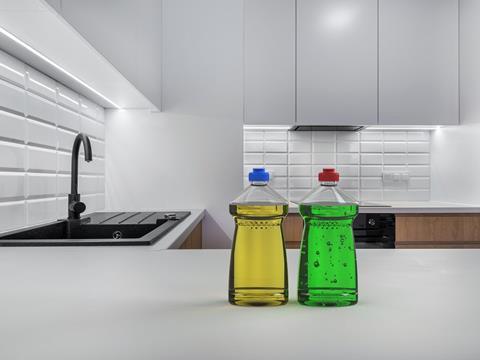 A new standard design launched by Berry M&H provides a complete pack and closure solution for cleaning products such as washing up liquids and rinse aids, while giving companies the opportunity to personalise the bottle to their own requirements.
The 500ml PET bottle features a 28mm neck diameter and is paired with the company's polypropylene (PP) screw-on flip top cap.
For effective branding, Berry M&H says that the design features a large surface area suitable for labelling. This allows companies to add graphics while also including all necessary product information.
In line with Berry's Global Impact 2025 sustainability strategy, the company adds that the PET bottle can also be specified with post-consumer recycled (PCR) content from 30% to 100% and is reportedly widely recyclable.
Additionally, according to Berry M&H, the on-shelf appeal of the bottle is enhanced by the clarity of the PET, which apparently accentuates the colour of the product, and a choice of colours is also available for the closure.
Martyn Magee, homecare and commercial sales lead at Berry M&H, comments: "This latest combination underlines Berry M&H's commitment to developing solutions that enable brand owners to maximise both the on-shelf appeal and user-convenience of their packaging, while also helping them to meet their sustainability goals."
Last year, Berry introduced a bottle and closure combination with child-resistant (CR) certification, while earlier this month the company unveiled a jar with a matching container and closure solution that allows for safe-saving stacking.