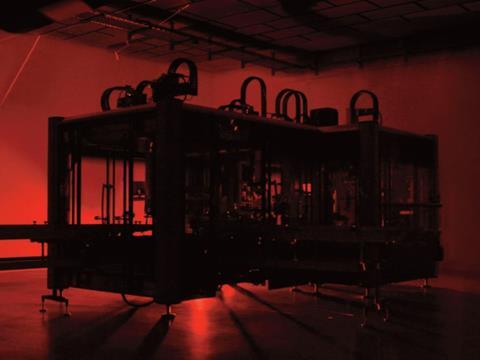 SOMIC Verpackungsmaschinen will display its SOMIC 434 modular machine concept for tray packaging, tray-cover, and wraparound solutions at interpack 2023 in hopes of delivering maximised performance with a compact footprint.
It is anticipated that the SOMIC 434 will benefit the food, pet food, confectionery, non-food, and pharmaceutical sectors with its reported quick format changeover being a main focus of its design. The machinery looks towards convenience, user-friendliness, and flexibility for both operators and production planning teams.
"We think that format changeover will remain a top concern in customised machine design," says Josef Bliemel, director of Systems Engineering at SOMIC.
The company also states that it will be presenting an 'industry-first technological innovation' in the hopes of delivering a new range of packaging options and enabling flexible product pick-up and orientation for end-of-line packaging.
Last year, SOMIC displayed its flexible 424 DT end-of-line packaging machine – designed primarily for carton packaging and to strengthen digital exchange – at Fachpack 2022.
Baumüller's b maXX 6000 series of intelligent drive and automation solutions will also be on show at this year's interpack event, as will Fujifilm's portfolio of sustainability-minded analogue and digital packaging solutions.