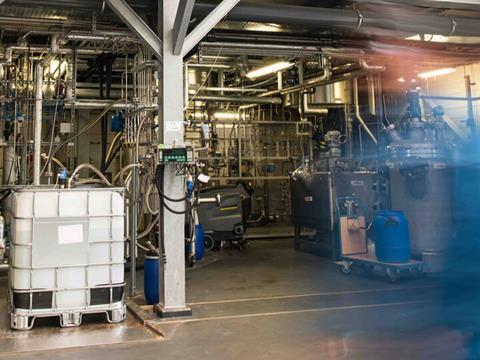 The shareholders of Avantium N.V., a technology company specialising in renewable chemistry, have granted approval to construct a "world first" flagship plant for the production of furandicarboxylic acid (FDCA), the main building block of plant-based PEF.
At an Extraordinary General Meeting (EGM) held on Tuesday 25th January 2022, Avantium's shareholders approved the construction of a FDCA Flagship Plant, which will allow the company to begin executing the relevant documentation to complete the transaction. This is expected to take place in the first quarter of 2022.
Avantium adds that construction is expected to be complete by the end of 2023, with the plant expected to be fully operational in 2024. This will reportedly enable the commercial launch of polyethylene furanoate (PEF), a plant-based, recyclable plastic for which FDCA is a key chemical component.
Edwin Moses, Chairman of the Supervisory Board, comments: "We would like to thank the Avantium shareholders for supporting these resolutions today.
"With the green light to construct the FDCA Flagship Plant, Avantium moves to an exciting new chapter of commercialising the plant-based, fully recyclable plastic material PEF.
"We strongly believe that this scalable manufacturing capability will create value and provide important products which will benefit our stakeholders and have a very positive effect on the environment in which we live."
Speaking to Packaging Europe last year, Tom van Aken, CEO of Avantium, said that PEF is "superior to PET in both sustainability and performance properties", as it is recyclable in existing streams. In addition, van Aken claimed that PEF is stronger and less permeable to gases, offering extended functional shelf life.
Acknowledging the potential costs and concerns of introducing a new product, Avantium will apparently avoid competing directly with PET until PEF is commercialised and produced at mass scale.