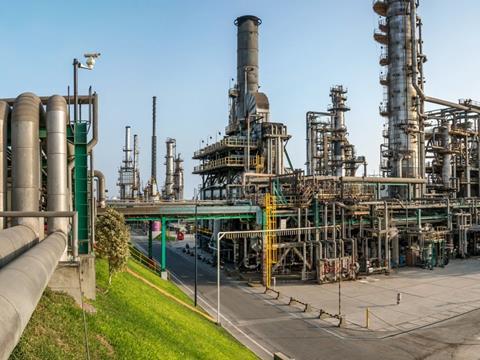 The new Repsol Reciclex range incorporates four new polymers for the automotive industry and three new circular polypropylene (PP) grades for non-food containers that reportedly include up to 80% recycled plastic content.
According to the company, the new materials maintain "excellent" technical properties necessary for automotive applications such as vehicle lighting systems, hidden interior parts, and under-the-bonnet parts with strict mechanical stress resistance requirements.
Repsol adds that it uses post-consumer plastics for these grades, providing a sustainable solution for applications with high added value that apparently have no low-carbon alternative on the market yet.
The new Repsol Reciclex range also includes three injection grades for non-food packaging, which the company says incorporates between 50% and 80% recycled plastic content. The three grades are especially suitable for household cleaning, drugstore product containers with chemical resistance requirements, and paint containers with good mechanical resistance to enable stacking, the company claims.
Overall, Repsol says that Repsol Reciclex offers a complete catalogue of sustainable polyolefins with a low carbon footprint and incorporating high percentages of recycled plastic content verified under the UNE 15343 standard. Repsol unveiled the first market-ready material from the Reciclex Project in 2019.
As part of its ongoing circularity commitments, Repsol is also aiming to recycle the equivalent of 20% of the polyolefins it produces and to create new markets for plastic waste.
Last year, Repsol announced that it would be working with Axens and IFPEN to develop the Rewind Mix process that removes impurities from the plastics pyrolysis oil produced during chemical recycling.