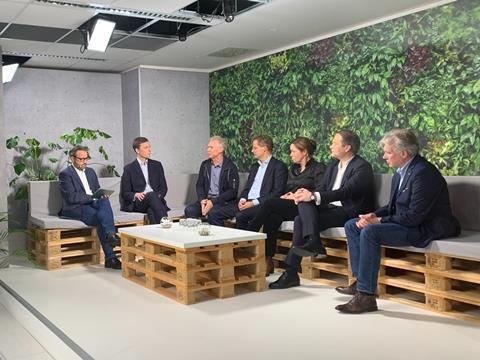 Following a two-day conference taking place from November 30 to December 1, Henkel provides a run-down of its key moments and offers recordings of the event via its media library.
After two days of keynotes, panel discussions, and networking opportunities for packaging and consumer goods companies and suppliers, the Henkel Sustainability Days 2022 ended on December 1st; with a comprehensive programme on sustainability and a dedicated focus on the topics "Circularity", "Footprint", "Regulations & Reporting" and "Trends, Challenges & Opportunities", the conference once again brought together stakeholders across the value chain.
Besides keynotes from recognized industry leaders, the four panel discussions on topics like "Responsible Sourcing", "Challenges and Opportunities of Packaging Circularity Targets", "Life Cycle Assessment as Reliable Decision Basis for Product Sustainability" and "How to Finance the Transition" have attracted great attention. Presentations were held from Düsseldorf, Germany, Shanghai, China, and Stamford, USA to cover a breadth of topics from both a global and regional perspective on sustainability.
In its third consecutive year, the Henkel Sustainability Days have provided valuable insights and exchanges on making solutions and processes more sustainable in order to meet business and regulatory goals. Everyone who missed the event or would like to re-watch the Henkel Sustainability Days 2022 can access the recordings in the Media Library of the Henkel Adhesives Forum.
For the best user experience, Google Chrome browser should be used.
This content was sponsored by Henkel.