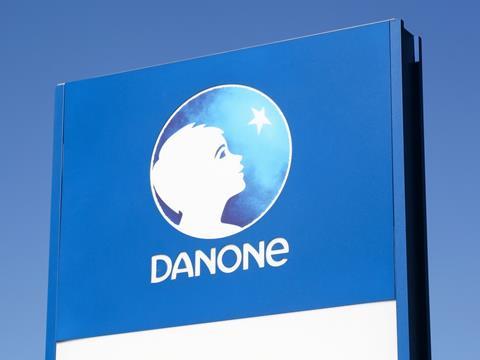 ClientEarth has announced that, alongside Surfrider Foundation Europe and Zero Waste France, it will be taking Danone to court, alleging that it has violated its legal requirement to disclose and address the environmental impact of its operations.
According to Break Free From Plastic, Danone – owner of such brands as Evian, Activia, and Volvic – was among the top ten biggest plastic producers internationally between 2018 and 2022, and it has been named as the top plastic polluter in Indonesia every year since 2020.
Legal warnings were reportedly issued to Danone, alongside Nestlé France and McDonald's France, in September 2022, yet ClientEarth believes that the company's response is inadequate. This is, it says, against the standards of the French Duty of Vigilance law, which requires companies with over 5,000 employees, or 10,000 in France and foreign subsidiaries, to publish a yearly 'vigilance plan' keeping record of its environmental and social risks; Danone's does not acknowledge its plastic usage, according to the prosecutors.
"Danone is trudging ahead without a serious plan to deal with plastics, despite clear concern from climate and health experts and consumers, and a legal obligation to face up to the issue," says Rosa Pritchard, plastics lawyer at ClientEarth.
"It continues to rely on single-use plastic packaging in the hopes that recycling will miraculously deal with the flood of plastics it puts on the market. But recycling is a limited solution as only 9% of plastics ever made have been recycled. It's unrealistic for food giants like Danone to pretend recycling is the silver bullet."
With the court case having been filed in the Paris Tribunal Judiciaire, ClientEarth is demanding that Danone assess its plastic footprint across all its operations; track the environmental, climate, health, and human rights impacts of its plastics throughout their life cycle; and assemble and act on a 'deplastification plan' with specific quantities and dates to meet.
This news follows previous allegations from ClientEarth that the Board of Directors of Shell has violated the law by failing to prepare the company for a net zero transition.
A previous report published by Minderoo Foundation, Clyde & Co, and Praedicat predicted that liability claims against the petrochemical industry in response to the health impact of plastic pollution could exceed $20 billion in the US alone between 2022 and 2030.