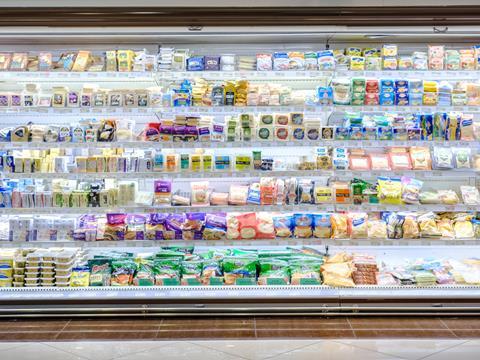 Nextech AR Solutions Corp., a Metaverse Company and provider of augmented reality (AR) experiences, has teamed up with Bothwell Cheese to place a QR code triggered and floor anchored hologram on its cheese labels.
This experience can be found on five Bothwell Cheese products distributed at major retailers and independent stores such as Whole Foods Market, Save-On-Foods, Sobeys, Federated Co-op, Longos, Loblaws and more.
As a provider of premier artisanal cheese varieties, Bothwell is the first food products provider that Nextech has contracted for its ARitize CPG on their product labels.
Nextech launched its AR human hologram marketing platform in 2020. Formerly known as Genie AR/Genie in a Bottle, the product has been rebranded to ARitize CPG (CPG = Consumer Packaged Goods) and is an Augmented Reality hologram experience that can be triggered by a visual anchor such as a QR code placed on product packaging, in-store aisles, or end-cap displays.
Nextech's product is part of the smart packaging market, which Vantage Market Research estimates will reach over $33B by 2021 with a CAGR of 12%.
Evan Gappelberg, CEO of Nextech AR, comments: "This is the first of many exciting augmented reality consumer packaged goods launches happening. We are proud to partner with a great, innovative brand like Bothwell Cheese, who understands the value of these interactive AR experiences and the benefits it brings to both their brand and their consumers."
Milena Zekic, marketing manager at Bothwell Cheese, adds: "Bothwell Cheese is proud to be the pioneer in leveraging Nextech's ARitize CPG experience on the new line of our lactose-free cheeses. By scanning the QR code on the packaging, consumers will be introduced to Bothwell's own chef John via a floor anchored human hologram, who will walk them through our lactose-free cheese portfolio, and explain the key benefits of our new products.
"Additionally, consumers will be prompted to download a $1 off digital coupon, that can be redeemed at any store in Canada where the product is listed, along with an option to review the recipes made with our lactose-free cheeses. This unique marketing tool will bring consumers one step closer to our new product line, helping them get educated on our cheeses, while enjoying the premium taste and quality of our products."
This article was created in collaboration with AIPIA (the Active and Intelligent Packaging Industry Association). Packaging Europe and AIPIA are joining forces to bring news and commentary about the active and intelligent packaging landscape to a larger audience. To learn more about this partnership, click here.