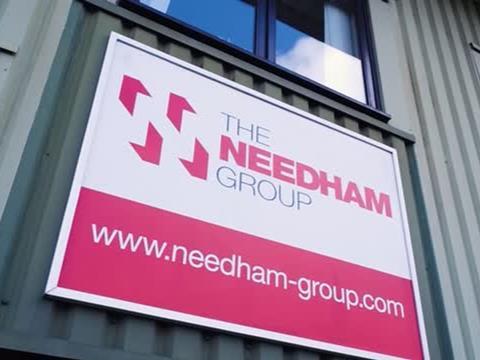 Needham Ink Technologies has unveiled its MEK-Free Continuous Inkjet (CIJ) inks in its effort to facilitate high-quality industrial print in safe and environmentally sustainable conditions.
The inks featured in the range are free of methyl ethyl ketone, or MEK, which is a volatile organic compound (VOC) that can have adverse effects on human health and the environment. This removal, applying to both the inks themselves and their make-up fluids, is expected to cut down on emissions and improve workplace safety.
The absence of MEK and acetone also allows for the inks to be imported to countries with restrictions on such substances without requiring a permit. They aspire to comply with safety and environmental standards and regulations, as per the company's own commitment.
Furthermore, the inks are said to dry at the same rate as inks containing MEK and apply to a range of industrial printing applications, such as food packaging, beverage labelling, pharmaceuticals, and electronics. They come in a range of colours – including black, white, and yellow – and are said to produce clear codes and markings on plastics, metals, paper, and other substrates.
The range is available to order, and Needham Ink Technologies offers to provide customers with solutions tailored to their unique printing requirements.
"Our MEK-Free CIJ ink range is a testament to our commitment to innovation and sustainability," said Steve Holmes, general manager of Needham Ink Technologies. "We believe this product will provide our customers with a safer and more environmentally responsible choice for their industrial printing needs, without compromising on quality."
Earlier this year, hubergroup Print Solutions released its first coldset and heatset inks for food-compliant paper packaging – a development expected to allow brands to customize their print while maintaining the recyclability of their packaging.
Canon has also revealed that its varioPRINT iX1700 sheetfed inkjet press, set to be showcased at Canon Expo in Yokohama and drupa 2024 in Düsseldorf, utilizes water-based polymer inks developed specifically for the new printhead.
If you liked this article, you might also enjoy:
The L'Oréal approach to packaging sustainability
What steps is Apple taking to make its packaging more sustainable?
How did Brazil achieve its 100% aluminium can recycling rate – and can it be replicated in the EU?
Experts have their say on the EU's Packaging and Packaging Waste Directive revisions
Also, if you're interested in packaging sustainability, you will want to attend our Sustainable Packaging Summit in Amsterdam on 14-15 November. The Summit brings together leaders and pioneers from across the industry to align strategically, learn, network, and create a critical mass to accelerate change. You can learn more by clicking here, and you can buy a ticket to attend here.