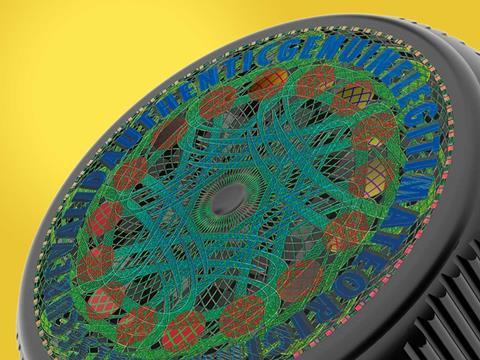 Australian company Caps & Closures, which designs and manufactures plastic packaging, has launched the ID-Shield holographic labelling and decoration system.
Made at its facility in Dandenong South, the system prevents the copying of a brand's product labelling, while adding a unique look to guarantee that consumers will recognise the product as genuine, it says.
"When original product packaging can be easily copied, the effects on your brand and your relationship with consumers can be quite devastating," the company said. "With ID-Shield, there is now a cost-effective and visually impacting way to deter competitors from copying your brand and stealing your sales."
The hi-tech labelling solution is fully integrated into the packaging as it is manufactured, with no added materials, adhesives, inks or printing processes. This means ID-Shield offers all manufacturers of food and beverage, health and wellness, and household products a cost-effective, integrated, security functionality that is suitable for small production runs, or scalable up to the largest of volumes, according to Caps & Closures.
It integrates on a nanoscale directly onto the surface of a product while retaining 100% material purity. Like the structure of a complex computer chip, IDShield processed surface reflects light at different angles, resulting in a holographic image. This process does not comprise the product's integrity or affect the food contact certification of the material.
The company says that one of the most appealing features of the technology is the visual impact of the holographic branding system, along with its ease of use – handling, filling, opening and closing performance for packers and consumers are equal to non-ID-Shield products.
A 'jewel-effect' hologram gives brand image designers access to the entire rainbow of colours and holographic effects, all dynamically displayed in their respective logos, marketing messages, or anti-counterfeit devices, the company claims. "It's a real eye-catcher, designed to stand out on the shelf and draw customers to these products," continued the spokesperson.
This technology supports the sustainability objectives of the 2025 Australian National Packaging Targets. It eliminates potential label contamination in the recycling stream because it is moulded into the surface of the packaging without the addition of any material in the process.
The company offers an affordable tooling investment approach and creative support.
This article was created in collaboration with AIPIA (the Active and Intelligent Packaging Industry Association). Packaging Europe and AIPIA are joining forces to bring news and commentary about the active and intelligent packaging landscape to a larger audience. To learn more about this partnership, click here.