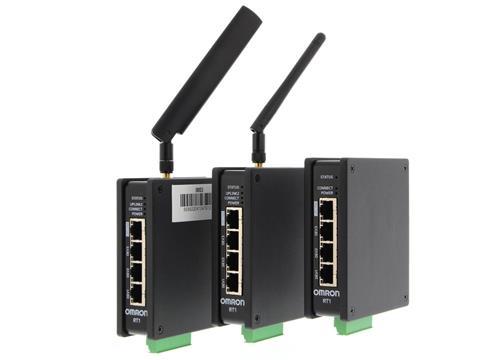 OMRON adds the RT1-Series, a turnkey solution for remote access for controlling interfaces, troubleshooting equipment, and installing updates, to its portfolio of industrial automation systems.
According to OMRON, the new RT1-Series which is powered by Secomea, encompoasses the software and hardware components needed for efficient, easy, and secure remote maintenance for production sites that run 24/7.
The RT1-Series reportedly increases machine uptime while reducing the need for onsite visits, thus reducing travel costs and CO2 emissions associated with machine troubleshooting and maintenance. The company claims that this can help to minimise the environmental impact of machine lines.
OMRON adds that the RT1-Series features a DIN mountable industrial gateway that can be installed in machine control panels to provide remote access for on-demand, real-time servicing of industrial equipment, alongside a security-certified and built-in firewall.
In addition, the RT1-Series' service-ready device can improve responsiveness, reduce the impact of emergencies, optimise the workload of engineers, and maximise machine availability and productivity, according to the company.
This is apparently part of OMRON's overall goal to offer a full service for customers for every aspect of production.
Earlier this year, OMRON launched a new inspection system, the VT-S10 Series, which uses imaging technology and AI to automate high-precision processes, allegedly eliminating the need for specialist operator skills. The company's RB1200 cobot palletiser, unveiled in April with Reeco, reportedly costs 50% less and has a 60% smaller footprint than a conventional robot palletiser.