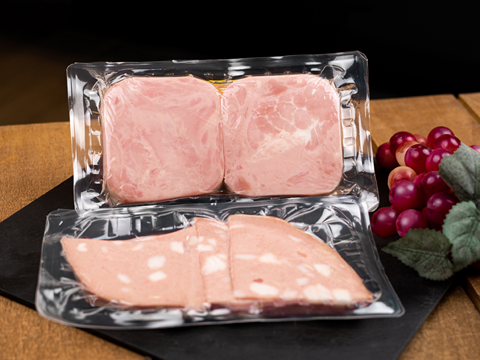 Sealed Air has created a new thermoforming packaging solution that seeks to defy the traditionally thick and heavy properties of THF materials.
Designed with the aim of helping food processors improve efficiencies and sustainability, the company describes its new CRYOVAC brand LID830R solution as a thin, high abuse resistance, anti-fog top lid film that can reduce packaging weight by up to 50%, when compared to widely used laminates.
The new Sealed Air thermoforming film is 33 microns thick, whilst, according to Sealed Air, typically-used laminates range from 60 to 100 microns in thickness.
Stephanie Poole, senior BDM & retail manager for food packaging at Sealed Air, comments: "The new LID830R is a game changer for thermoforming applications. It provides food processors with the opportunity to significantly reduce packaging weight, while still achieving excellent levels of protection and a glossy top lid that perfectly presents food with complete clarity."
The thinner, lighter LID830R reportedly means that more material per square metre can be wound onto rolls. Sealed Air says that this helps to increase production uptime through fewer changeovers of rolls and reduces packaging storage and transportation requirements.
Poole claims: "Reducing the thickness of thermoforming films really shows how sustainability benefits can be achieved beyond the more well-known forms of improving environmental performance such as recycling. Thinner films can better optimise processes and transportation throughout supply chains to reduce carbon emissions, while also cutting the overall usage of packaging material."
The new LID830R is suitable for a range of thermoforming applications including fresh fish and seafood, fresh, processed and smoked meats, as well as cheese and ready meals.
Poole concludes: "Sealed Air research and development continues to challenge what's accepted as industry-standard practice to make improvements that are both environmentally and economically beneficial.
"In this case, this innovative approach has shown that thick and heavy films aren't the only choice to withstand the heat of thermoforming. They can be replaced with thinner, lighter high-performance alternatives that protect food, extend shelf life and are better suited to the goals of a more resourceful circular economy."