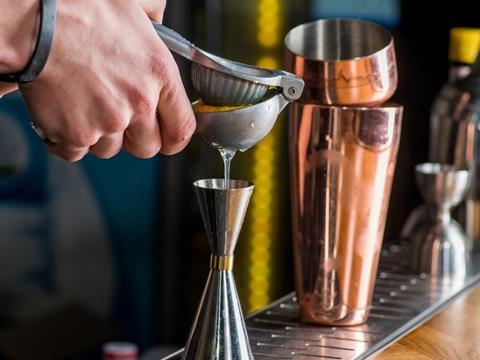 Rottneros and KAPSU announce joint partnership to develop and produce what it claims is a plastic-free beverage solution,using fibre from local certified forests for the drink mixes.
According to the companies, the solution features a three-part system: a stainless-steel bottle, a container made of 100% fibre that contains the drink mixes and will be manufactured by Rottneros, and a lid technology developed by KAPSU, the Karlstad-based start-up company.
The companies say the aim is to offer a competitive plastic-free solution to the beverage industry, as an alternative to traditional plastic bottles. The focus will reportedly be on healthy, functional drinks, which are both nutritious and low in sugar.
Lennart Eberleh, CEO of Rottneros, comments: "It is very encouraging to see how our knowledge within moulded fibre can be used in multiple applications.
"Partnering with KAPSU increases our reach and is another manifestation of our ambition to contribute to development through collaboration."
Carlos Perdomo, CEO of KAPSU, adds: "Cooperating with Rottneros in this critical phase of our development journey is crucial, they have the knowledge of the industry and the resources to investigate and develop the perfect solution for our system.
"KAPSU's system will be just as advantageous for the consumer as for the environment thanks to Rottneros technologies."
Earlier this month, DS Smith announced that it had collaborated with Toast Ale on a fibre-based box designed using its Circular Design Metrics, which will be used to distribute beers brewed with surplus bread by 25 UK- and Ireland-based breweries to draw attention to the issue of food waste during COP26. Absolut has also recently unveiled a planned expansion to its fibre technology for bio-based and recyclable bottles for pre-mixed cocktail drinks, which it will work on with Paboco, Calsberg, Coca-Cola, L'Oreal and P&G.