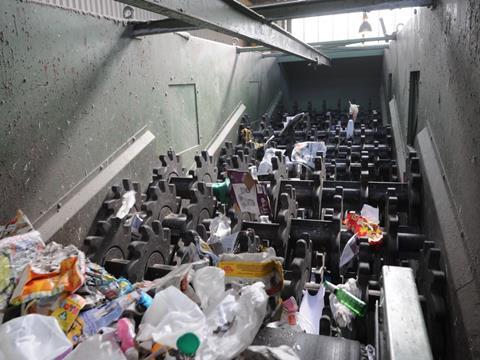 Esterform Packaging Ltd. announces that it will use approximately 6,000 tonnes of recycled PET a year from Biffa's recycling facilities, as part of its plans to expand the recycled content of its plastic bottles.
As part of the partnership, the recycled PET used by Esterform will be processed at Biffa's Seaham facility in County Durham, which is reportedly capable of processing more than two billion bottles a year. The deal follows an earlier announcement that recycled plastics from Biffa's Seaham facility have been awarded food-grade status by the European Food Safety Authority (EFSA).
Esterform will use the rPET to produce plastic bottles for a range of applications, including carbonated drinks, alcohol, and cooking oil, which will be produced at its factories in Leeds and Worcestershire. The company claims it will use 6,000 tonnes of rPET annually from Biffa.
Chris Hanlon, commercial director of polymers at Biffa, comments: "We're delighted to be working alongside Esterform who share our passion for creating a 'circular economy', a system where materials are recycled for as long as possible."
Mark Tyne, managing director of Esterform, adds: "Biffa's recycled plastic is a great product, so we're delighted to have secured this deal with them.
"PET is a very robust, flexible material that we use to produce containers that are light, resealable, safe and strong, which can be recycled many times to make more new bottles in the future."
Last year, Britvic invested £5 million into helping Esterform Packaging build an rPET manufacturing facility in North Yorkshire, UK, as part of its goal to transition to 100% rPET by the end of 2020.
Meanwhile, Biffa has also worked with Nestlé Waters UK to process British PET bottles in rPET, which can in turn be used to make its Buxton brand bottles.
From this year, the UK's Plastic Packaging Tax (PPT) will require companies to pay a levy for packaging that contains less than 30% chemically or mechanically recycled plastic. Esterform's deal with Biffa will help the company secure a supply of rPET in order to meet this goal, especially with last week's announcement from ICIS that rPET prices are at a "record high".