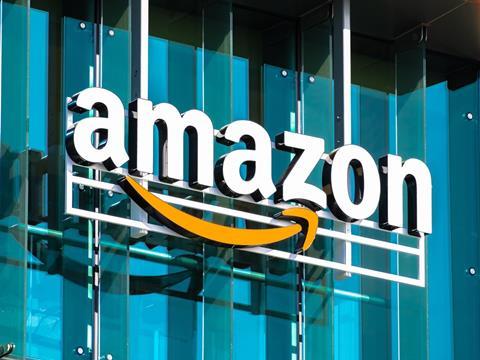 Amazon sellers Mum & You, The Cheeky Panda, and BUSHBABY are amongst a host of SMEs certified to deliver items in their original packaging, negating the need for extra packaging during delivery.
Mum & You offers sustainability-minded baby hygiene products, such as baby wipes that claim to be fully recyclable and 100% biodegradable. It is part of Amazon's Climate Pledge Friendly programme, in which the online retailer worked with governmental agencies, non-profits, and independent laboratories to develop its own certifications and signify the sustainability of its products.
Today, Mum & You sells over one million packs of their plant-based wet wipes and receives high community engagement. CEOs Rajiv and Anu Chandra anticipate that the rise in demand will create economies of scale and lower the cost of more sustainable materials.
"From the moment we began offering our Mum & You 100% Biodegradable wipes on Amazon, we recognised it was equally important to look at the packaging waste as it was to look at the product's sustainability," said Rajiv Chandra. "We opted to sell cases directly to customers in their sustainable cardboard packaging using Amazon's 'Ship in Product Packaging Programme', meaning they are shipped without the need for additional packaging from Amazon, a decision that has held us in good stead over the years."
Similarly, BUSHBABY develops unique gift hampers for new mothers and babies as alternatives to mass-produced solutions. In its first year, it achieved £100,000 in sales, 95% of which stemmed from its Amazon store.
Its packaging is made using craft paper and water-based adhesive instead of plastics and Sellotape; it is reportedly home-compostable. The cosmetics contained within are also 100% pure and natural, the company says.
Meanwhile, Cheeky Panda manufactures toilet paper, kitchen roll, wipes, and more from 100% bamboo. Inspired by excess amounts of surplus bamboo going to waste in Southeast Asia, the products made their Amazon debut in 2016 and are currently available to over 25 countries across the world.
Growing by 300-500% year on year, the company turned over £7.1 million in the last year. It aspires to cut down on all plastic packaging in its products.
Co-founder Chris Forbes stated: "The Cheeky Panda is always looking at ways to reduce packaging and that's why with Amazon we made our cases of toilet tissue, kitchen rolls and facial tissues to be delivered in our box without the need for an Amazon outer case. Reducing plastic and waste should be a core responsibility for all brands and we are proud to be ahead of the curve."
According to research commissioned by Amazon, six in ten UK adults, or 58% of respondents, would approve of products arriving at their homes without delivery packaging to lower their environmental impact. One in three, or 38%, believe that retailers and manufacturers should prioritize packaging production and 36% are pushing for recyclability.
In response to this growing demand, the company now claims to deliver 11% of its global shipments with only a shipping label added to the manufacturer's original box or bag. If a consumer wishes to conceal their order, they can use a drop-down menu at checkout and select the 'Hide what's inside, dispatch in Amazon packaging' option.
Other aspects of its sustainability strategy include the utilization of machine learning algorithms to right-size its packaging and optimize material use. Moreover, the company designs its packaging with the intent that it is recycled at kerbside at end-of-life.
It is currently trialling automated packaging machines for on-demand, made-to-measure paper bags in Europe and the United States. In doing so, it hopes to reduce packaging volume and weight, in turn cracking down on carbon emissions in transit.
In other news, reusable packaging and retail tech start-up no-boxx seeks to lower carbon emissions and single-use packaging waste with its reusable pouch packaging – as well as improve traceability with its tracking application.
If you liked this article, you might also enjoy:
The L'Oréal approach to packaging sustainability
What steps is Apple taking to make its packaging more sustainable?
How did Brazil achieve its 100% aluminium can recycling rate – and can it be replicated in the EU?
Experts have their say on the EU's Packaging and Packaging Waste Directive revisions
Also, if you're interested in packaging sustainability, you will want to attend our Sustainable Packaging Summit in Amsterdam on 14-15 November. The Summit brings together leaders and pioneers from across the industry to align strategically, learn, network, and create a critical mass to accelerate change. You can learn more by clicking here, and you can buy a ticket to attend here.