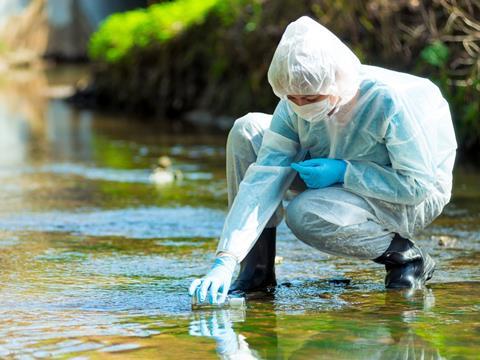 The European Chemicals Agency (ECHA) has published the details of the proposed restriction of around 10,000 PFAS on its website, with its scientific committees now set to evaluate the proposal's environmental, social, and health impacts.
The PFAS in question are detrimental to the health of humans and animals and the wellbeing of plants and the environment at large, according to ECHA. With around 4.4 million tonnes of PFAS estimated to end up in the environment over the next 30 years at the current rate, the organisation is pushing for changes to be made in the way that these chemicals are used.
Therefore, the proposal – a collaborative effort between Danish, German, Dutch, Norwegian, and Swedish authorities – was submitted to ECHA last month in the hopes of ensuring the safety of both products as well as processes and preventing PFAS from leaking into the environment.
From here, ECHA states that its Risk Assessment (RAC) and Socio-Economic Analysis (SEAC) committees are set to meet in March and determine whether the proposal meets the legal requirements of REACH. While RAC will evaluate its effectiveness in the context of health and the environment, SEAC will weigh up its benefits, costs, and other socio-economic impacts.
Each committee is expected to refer to both the proposal itself and the viewpoints raised during consultations, as well as advice from the Enforcement Forum as to how the restriction could be implemented in practice.
A positive outcome will lead to a six-month consultation to evaluate the proposal on a scientific level, which is scheduled to start on 22nd March 2023. It will be sent to the European Commission, who will work alongside Member States to consider the enforcement of the restriction.
"This landmark proposal by the five authorities supports the ambitions of the EU's Chemicals Strategy and the Zero Pollution action plan," said Peter van der Zandt, director for Risk Assessment at ECHA. "Now, our scientific committees will start their evaluation and opinion forming. While the evaluation of such a broad proposal with thousands of substances, and many uses, will be challenging, we are ready."
ECHA will also be hosting an online information session on 5th April 2023 to explain the restriction process and provide guidance for those interested in participating in the consultation.
McKinsey previously called for packaging companies to take an active role in implementing new regulations and restricting the use of harmful chemicals. It identified technology, supply chain collaboration, and clear internal and external communication as key factors to making progress.
Last summer, a list of Food Contact Chemicals of Concern was developed based on a study led by scientists from the Food Packaging Forum, ETH Zürich, and the Swiss Federal Institute of Aquatic Science and Technology; this was created in addition to the EU's prior restriction on some PFAS in the context of non-essential use.