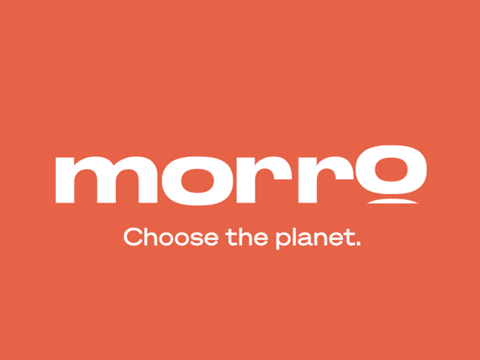 Xampla has designed its new consumer brand, Morro, to provide bio-based alternatives to plastic packaging in response to consumer belief that plastic is a 'material of the past'.
Packaging bearing the 'Morro marque' is said to be made from high-performing, plant-based material. As such, it is hoped to inspire confidence in consumers that the pack achieves the 'gold standard in sustainability'.
Xampla asserts that the materials – developed based on 15 years of research at the University of Cambridge – are free of plastics and are not chemically modified, meaning they are able to break down in the natural environment or with food waste.
It is claimed that they also 'micro-package' vitamins and nutrients within liquids to protect them from UV rays, pasteurization, and changes in pH balance, thus providing additional benefits to conventional plastics. They can also be edible and soluble in the appropriate applications.
The announcement comes after a survey of 2,000 adults in the UK revealed that 54% of respondents view plastic as a "material of the past" and 76% prefer their products "to come in natural, plastic-free packaging that can be composted at home or taken by the council alongside food waste".
"The polling data shows that the public is already ahead of industry in seeing that plastic's days are numbered," said Pete Hutton, executive chair at Xampla. "With the public ever more acutely aware of the dangers of plastic pollution and carbon cost of producing it, consumers are ready for an innovative and practical alternative.
"Morro will enable brands to make an easy switch away from single-use plastics, and our breakthrough material can do things plastic never could."
Brands such as Gousto and Britvic have already used the materials to package edible stock cubes, vitamin microcapsules, and more. Britvic also partnered with Xampla early last year, intending to use microscopic capsules to protect vitamins in fortified drinks in clear plastic bottles.
Meanwhile, Croda International sought to develop microplastic-free, biodegradable seed coatings for the agricultural sector in its own partnership with Xampla.
In other news, traceless' natural biomaterial technology is designed to serve as an alternative to conventional plastics, and the company has recently secured €36.6 million in funding to scale up its technology.
If you liked this article, you might also enjoy:
The L'Oréal approach to packaging sustainability
What steps is Apple taking to make its packaging more sustainable?
How did Brazil achieve its 100% aluminium can recycling rate – and can it be replicated in the EU?
Experts have their say on the EU's Packaging and Packaging Waste Directive revisions