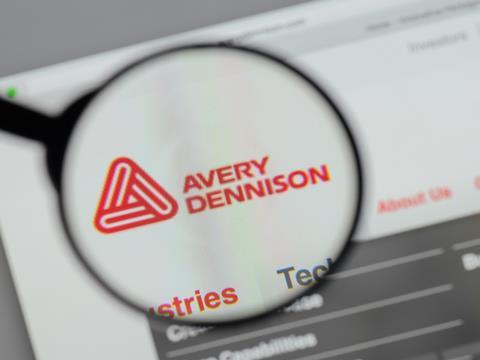 Avery Dennison Label and Packaging Materials claims that its new combination of recycling technology will enhance the circularity of packaging by improving the recyclability of rigid plastics.
Reportedly, its new AD CleanFlake Portfolio makes it possible to remove polyolefin labels from PET packaging and be recycled alongside high-density polyethylene (HDPE); this is said to improve the quality of the leftover flakes, conserve virgin resources, and prevent over 200 billion rigid plastic bottles and containers from ending up in landfill.
Alongside its recycling benefits, the AD CleanFlake also aspires to improve adhesion, clarity, and conversion. The latter is said to come with "excellent water whitening and bleeding resistance", which should result in the printing of vibrant designs onto packaging and create attractive products.
If it is successful, the new technology will allow brands to utilise recyclable packaging and meet their sustainability goals without any negative impacts on their general performance.
Pascale Wautelet, vice president Global R&D at Avery Dennison Label and Graphic Materials, calls this development "an important step forward in using innovation to advance the circular packaging economy without compromising performance."
She continues, "Brands are actively seeking solutions to help them advance their sustainability initiatives and our AD CleanFlake Portfolio significantly expands the applications for this groundbreaking technology."
AD CleanFlake will be available throughout Europe next month, with the technology reaching America by the end of the year.
Earlier in 2022, Avery Dennison Smartrac aimed to improve the recycling of textiles through the implementation of RFID labels, made possible by the company's acquisition of TexTrace.
It also partnered with the HBAR Foundation and Hedera to allow its customers to track their carbon emissions via the atma.io product cloud.