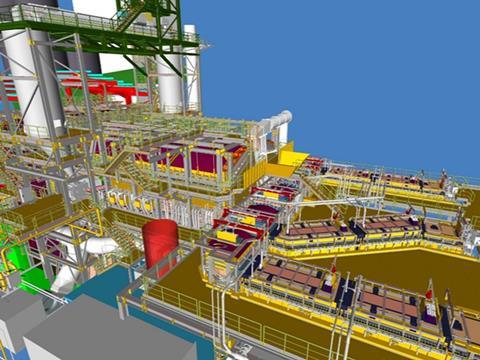 Ardagh Glass Packaging is building an 'Efficient Furnace' set to minimise greenhouse gas emissions in the production of glass.
The furnace will be installed at Ardagh Glass Packaging's facility in Doncaster, England, with technology designed to optimise the efficiency of the melter and lower both gas consumption and carbon emissions.
An additional gas filtration process will apparently utilise advanced filter technology to further reduce emissions below current industrial standards. The company will also develop the knowledge and skills of its employees through progressive training initiatives when the furnace is installed.
The UK Government's Industrial Energy Transformation Fund (IETF), which provides high-energy businesses with the finances to transition into low-carbon alternatives, is contributing towards the project.
Ardagh Group's Sustainability Strategy is aiming for a 23% reduction in nitrogen oxides, which Efficient Furnace technology hopes to contribute to.
"Ardagh Glass Packaging – Doncaster's Efficient Furnace project will improve efficiency at the facility while reducing its carbon footprint," claims Greg Methven, operations director at Ardagh Glass Packaging – UK. "The grant support provided has been a key enabler in upgrading the project from a standard cross-fired furnace to more energy-efficient, end-fired furnace technology.
"We would like to thank the Department for Energy Security and Net Zero for their funding support on this project and also our partners, Glass Futures, for their collaboration on the grant application process."
A previous collaboration saw Ardagh Group partner with Absolut Vodka to upscale production of its vodka bottles at a partly hydrogen energy-fired glass furnace.
Meanwhile, Encirc and Diageo have announced their plans to build a new furnace anticipating a 90% reduction in carbon emissions, with the rest offset by carbon capture technology. The furnace aims to produce the 'world's first' net zero glass bottles at scale by 2030.
If you liked this article, you might also enjoy:
McDonald's Director of Sustainability in Europe on the company's approach to packaging sustainability
McKinsey on whether or not on-pack sustainability claims affect consumer spending
Perspectives from industry-leading experts on the EU's Packaging and Packaging Waste Directive revisions
A deep dive into the most important packaging sustainability trends and solutions