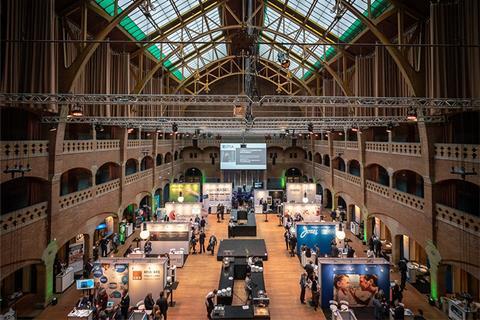 AIPIA is pleased to announce the launch of two live events during the autumn of 2022. They will be organised under the Association's new partnership arrangements with Packaging Europe, bringing the resources and expertise of both organisations together for the first time.
Event One is being held in Chicago USA on 25th October within the scope of Pack Expo International, the largest and most comprehensive packaging fair in North America. Our colleagues at PMMI have kindly agreed to host the event and promote it through the extensive Show Promotion Program.
The one-day event will focus on Smart Packaging as a marketing tool to help brands and retailers to create close and productive relationships with the people buying and using their products and the wide range of smart packaging technologies available to build trust and loyalty, as well as providing valuable metrics about consumer behaviour.
Event Two is the long-awaited return of the AIPIA World Congress on 14 and 15th November in its 'home' at the Beurs van Berlage in central Amsterdam. This will be the first in-person Congress after two long years of covid interruption and a much-anticipated return for the preeminent Smart Packaging event on the planet!
The Congress will contain all of the dynamic features it is famous for, such as the Brand Challenge, two or even three simultaneous streams of presentations and many demonstration booths in the iconic hall to ensure 'Seeing is Believing!' It will truly give a complete 360° view of the state-of-the-art in Smart Packaging.
But, thanks to the new Packaging Europe partnership, we will be adding some new dimensions, not the least of which will be co-locating with AIPIA World Congress with the Sustainable Packaging Summit's 'Innovation Horizon' event.
Making the announcement, AIPIA managing director Eef de Ferrante said: "It is very exciting to finally be able to get back to a live Congress. It is what our members and delegates have been waiting for. Adding in a USA conference at Pack Expo International is an added bonus. Working with our colleagues at Packaging Europe will ensure we can make these events the best-ever Smart Packaging showcases for everyone."
Tim Sykes from Packaging Europe added: "Having attended the AIPIA World Congress as guests over the years, we have long seen this as one of the most important events in the packaging calendar. Now as organisers, we are looking forward to developing the congress and bringing it to new audiences. We see some great synergies in putting our 'Innovation Horizon' sustainability event and the in the same building, which will include the Sustainability Awards 2022 ceremony for pre-commercialized innovations, as both of these events are dedicated to illuminating the cutting edge of technology. I expect a substantial portion of the audiences to overlap."
It's going to be great to be back and we look forward to meeting old friends and new in 2022!
Apply to speak: https://www.aipia.info/apply-as-speaker.php
Apply to exhibit: https://www.aipia.info/apply-to-sponsor.php