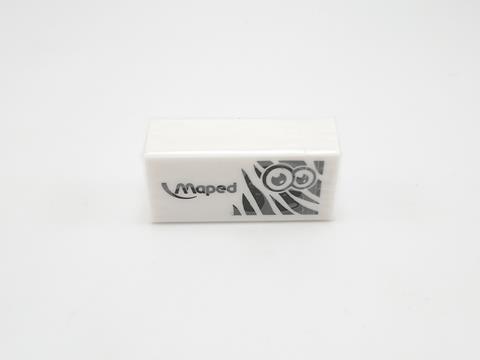 Ahlstrom, adapa, and Maped have collaborated to implement transparent, fibre-based packaging papers into flowpacks for erasers.
Cristal, Ahlstrom's transparent, fibre-based paper, is made from natural cellulose fibres and thus claims to be both renewable and biodegradable. It is thought to offer the functionality and durability of traditional plastic packaging and aims to bring both high quality and environmental friendliness to packaging designs.
The combination of Ahlstrom's development of fibre-based materials and adapa's expertise in flexible packaging seeks to implement the benefits of transparent papers into a flowpack solution for Maped's erasers, which are commonly purchased as school supplies.
"This collaboration between Ahlstrom, adapa, and Maped is an example of our shared dedication to sustainability and responsible business practices," said Guillaume Lavoue, product manager at Ahlstrom. "By offering a transparent paper alternative, we are empowering companies and consumers to find fibre-based alternatives for traditional plastic or film substrates without sacrificing functionality or aesthetics.
"Collaboration and an open innovation mindset are critical to our 'from Plastic to Purpose' strategy and our mission to 'Purify and Protect, with Every Fiber, for a Sustainable World.' We find success is achieved through active and open partners like Maped and adapa who enable innovation across the entire supply chain."
"The entire process, from paper production to conversion, is 100% made in France," continued Chloé Romanet, product manager for Maped. "When working with regional suppliers who offer sustainable practices, our overall product footprint is reduced through this collaborative value chain."
Franck Caresmel, adapa's head of Sales Unit Fresh Food France, added: "At adapa, we rethink packaging in close cooperation with our customers in order to implement more sustainable alternatives. In the case of Maped we were able to fulfill their requirement for a transparent paper-based packaging, while at the same time moving from a classic blister pack to a flowpack.
"As a result, we found a fibre-based solution with Ahlstrom's Cristal printed and laminated against a thin BOPP layer locally in France – which at the same time allowed us to reduce the amount of material used."
Previously, Metsä Group implemented its Muoto 3D inner fibre packaging and folding boxboard into a new packaging design for Fiskars Group's ReNew scissors, which are made from recycled material.
This time last year, it was announced that cups from a takeaway cup collection and recycling programme co-funded by Roadchef, Costa Coffee, and McDonald's UK would be recycled into stationery and paper packaging at James Cropper's specialist facilities.
If you liked this article, you might also enjoy:
The Lidl approach to packaging sustainability
How did Brazil achieve its 100% aluminium can recycling rate – and can it be replicated in the EU?
Experts have their say on the EU's Packaging and Packaging Waste Directive revisions
A deep dive into the most important packaging sustainability trends and solution