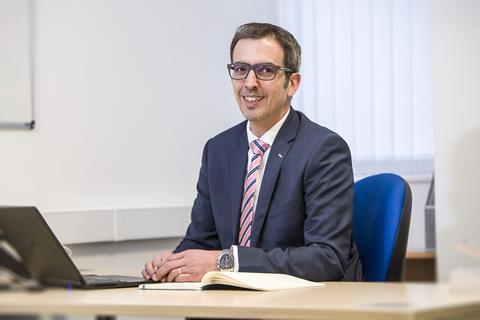 Peli BioThermal, the global name in temperature controlled packaging, announced the appointment of Dominic Hyde as its new Vice President of Crēdo on Demand. With more than 23 years engineering expertise and leadership experience, Hyde will manage the worldwide expansion of Peli BioThermal's Crēdo on Demand rental program. The rapidly expanding program offers a high performance, flexible rental option for temperature controlled pallet shippers, with global reach.
Prior to Peli BioThermal Hyde held previous positions of Managing Director at va-Q-tec and Chief Operating Officer of Envirotainer. In his new role as part of the Peli BioThermal leadership team, Hyde will oversee the company's growing rental operations.
Ongoing worldwide expansion for Crēdo on Demand follows the recent launch of new service centres, offering conditioning and repair of passive bulk containers, in Puerto Rico and Belgium in 2017. 2018 will see the further opening of at least 12 more centres in key locations including Tokyo, Seoul, Mexico City and San Diego. This will be in addition to the launch of new drop-off hubs for passive temperature controlled containers (including Crēdo™ Cargo and Crēdo™ Xtreme) at over 50 new locations spanning Europe, Asia and the Americas.
David Williams, President of Peli BioThermal, said: "Dominic is the right leader for our expansion of Credo on Demand in 2018. His experience is proven for successfully growing rental programs for temperature controlled pharmaceutical distribution worldwide. We're excited he has joined our team to lead this important global growth initiative."
Hyde joins the leadership team to oversee the company's latest exciting developments, which include doubling the size of its Crēdo on Demand fleet leading to the creation of multiple new staff positions globally to support the Crēdo on Demand expansion.
Of his new appointment Hyde said: "I am very excited about my appointment and delighted to lead the development of Peli's global service business. They have developed a product portfolio I believe is capable of achieving new levels of cost efficiency and performance."
More info: