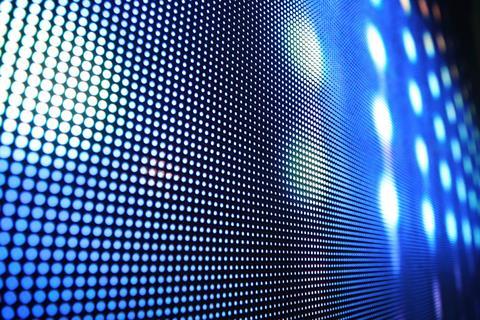 The new FCM-Y81 series is universally applicable on paper and film covering different applications such as self-adhesive labels, shrink sleeves, in-mould labels, wrap-around labels, flexible packaging and folding cartons. The printing ink series represents state-of-the-art and provides excellent curing properties at low energy input! In production, it is characterized by homogeneous machine behaviour even at high printing speeds, excellent printability featuring a stable viscosity and very good flow properties - which at the same time leads to a significant reduction of the risk of ink spitting. The high colour strength allows for a reduction of the cell volume of the anilox roller and thus enables reduced ink consumption and the high-quality printing of screens and solids with one printing plate. The inks of the FCM-Y81 series are suitable for overprinting in laser printing as well as in direct thermal or thermal transfer process. They are also suitable for coating and refinement by means of foil embossing.
As a further product novelty, Zeller+Gmelin will present under the product name LED U45 its gloss-optimized printing ink series from the Uvalux®-series for LED UV-offset printing. The inks are designed for sheet-fed and web offset printing and meet the requirements of the process standard offset printing (PSO) according to ISO 12647-2. Amongst others, a typical area of application is non-food packaging printing. In addition to the good gloss effect, the inks offer a high colour strength and provide an improved ink yield thanks to the optimized pigmentation. In printing, the series convinces with a stable printing behaviour in both ink duct and dampening unit even with extremely high or low inking settings. The printing ink manufacturer from Eislingen has designed the formulation of the Uvalux®-LED-U45 series in order to ensure a fast LED UV-curing in the wavelength ranges 365, 375, 385 and 395 nm. Process colours as well as a monopigmented basic colour mixing system are currently available for this series.
With a current development project, Zeller+Gmelin will also take a look into the future in Brussels. The company will provide information on a new line of flexographic printing inks for LED UV-printing, which are already in use in the USA. They are designed for LED-curing with wavelengths of 385 and 395 nm. First experience is available with process colours and opaque white. Accordingly, the new ink series shows reliable curing at high machine speeds and at the same time very good printing properties. Prior to the commercial launch in the European market, careful coordination with regional requirements is still required.
More info: