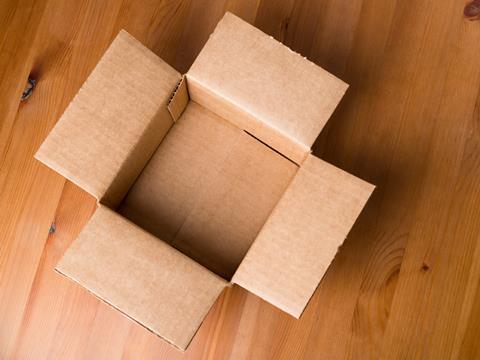 According to new data from DS Smith, 44% of consumers hoard cardboard boxes – with 135m believed to be sitting in sheds, garages, and wardrobes in the UK alone.
In a survey of British consumers, over half (52%) said the amount of cardboard packaging in their homes has increased since the pandemic, with two thirds (66%) of those blaming more online shopping, and more than a quarter (28%) holding on to boxes without any clear motive.
Rogier Gerritsen, head of recycling at DS Smith, comments: "Since the pandemic began, there's been a major shift in consumer shopping habits and we've seen a huge rise in people ordering more items online, accumulating more boxes as a result.
"But while some put these boxes to good use – reusing them for storage, arts and crafts, or to ship other items - many boxes are sitting unused and not finding their way back into recycling streams. It means that materials are at best getting delayed in reaching recyclers, and at worse not getting to them at all".
Of those who have seen an increase in cardboard packaging within their homes, 15% said they are keeping boxes for arts and crafts projects, while around a quarter (24%) use them for storage, and the same amount (24%) use them for shipping other items.
Meanwhile, 22% reported that there wasn't enough room in their recycling bin or bag to dispose of the boxes, with around one in ten (9%) confessing they don't know how to recycle them, and the same number (9%) not knowing where to recycle them.
Gerritsen adds: "Unfortunately these results once again show the need for better, clearer infrastructure to help ensure what should get recycled does get recycled.
"Changes and reforms that make it clearer and easier for people to recycle at home would ensure far more of these valuable materials get used again and again, reducing our impact on the environment."
Simon Weston, director of raw materials at the Confederation of Paper Industries, concludes: "We know cardboard boxes can be useful around the home and encourage people to re-use them where possible, but where they aren't re-used and instead hoarded, they represent untapped resources that could be recycled to make new products."