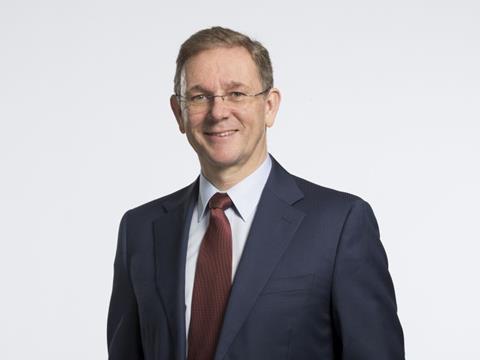 Mondi, the international packaging and paper group, hosted a press conference on 5 May at the interpack 2017 trade fair in Düsseldorf at which trends in the packaging industry and the focus on growing its packaging business were discussed.
Peter J Oswald, who takes over as CEO of the Mondi Group on 11 May, expressed his confidence in the future of Mondi. He explained that Mondi is well positioned to face increasing consumer expectations despite rapid global change and strong competition in the sector. "We have the right strategy, people and partnerships – especially with our customers – to be successful," he said. Mr Oswald also confirmed that Mondi will continue to grow through value-enhancing investment in its existing operations and evaluate further potential acquisitions of complementary businesses.
Mr Oswald explained that he sees the packaging industry as part of the solution to some of the challenges facing the world today, such as food waste and changing demographics. "We can help reduce food waste by creating smaller portion sizes and barrier solutions that extend food shelf-life; we can offer more convenient packaging solutions to better suit the needs of our ageing population and the growing number of single households; and we try hard to reduce the materials used in packaging and lower CO2 emissions through lighter-weight solutions," explained Peter Oswald.
As an example of the latter, he highlighted a new Mondi product launched this week at interpack: Power(8)Box, an innovative eight-corner box with dual-material construction that can pack up to 20 kg of goods using less packaging material. He also mentioned SKOG for food, a biodegradable bag made of Mondi FSC® certified kraft paper and double-side coated with Mondi's Sustainex® barrier to keep food products fresh and allow thermo-sealing protection; and ProVantage Baywhite, Mondi's premium-quality white top kraftliner for shelf-ready packaging that offers excellent printing and branding possibilities.
Georg Kasperkovitz, CEO of Mondi Consumer Packaging, was the second speaker at the press conference. He elaborated on current trends in consumer packaging and how Mondi continuously addresses them by developing new, innovative solutions – meeting not only the needs of industry customers but also those of the packaging end-users. "New lifestyles have brought new habits into our daily lives, and companies like Mondi are adapting to those trends by offering products that are more convenient to use," Mr Kasperkovitz stated.
Mr Kasperkovitz discussed how important it is for Mondi's consumer products customers to differentiate their products at the point of sale. "Packaging plays a key role in consumer buying decisions and brand loyalty, and can thus determine the success or failure of a product," he said. He mentioned several Mondi solutions that have helped customers succeed through distinctive and appealing packaging. PaperPack is a packaging solution with an attractive natural look and feel and a window for product visibility, chosen by a Norwegian snack producer for a new product launch. BarrierPack is a high-barrier laminate created via collaboration between multiple Mondi plants to provide a one-shop solution for a major coffee capsule customer. Mondi also designed a reclosable SpoutedPouch with a window for a German pet food customer looking for premium packaging to launch of a new range of birdseed.
More info: