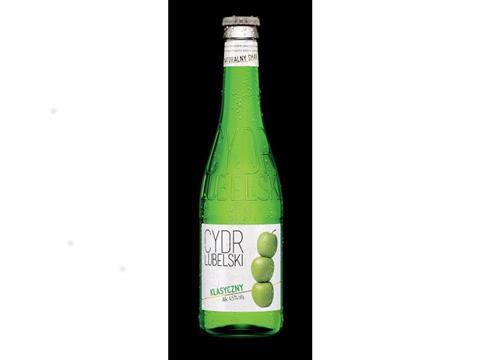 How can the natural cider production process be emphasised using sustainable and distinctive on-shelf packaging?
This task was recently presented to Ardagh Group and the Spiritus Movens Design Studio in Poland. The result of their work is a new, lightweighted glass bottle with unique embossing designed for Cider Lubelski - the most popular Polish cider from brand owner AMBRA S.A.
Cider Lubelski Classic, Cider Lubelski Unfiltered, Cider Lubelski Antonówka Unfiltered and Cider Lubelski Honey are variants of the premium cider for which a new, lighter glass packaging was created. The new bottle emphasises the light, refreshing and natural character of the drinks, which was one of the most important aspects of the design brief.
To reduce the weight of the new 400ml clear and green glass bottles, the NNPB production method was used, saving an estimated 10% weight in each bottle, while maintaining the cider's high pressure requirements. Lightweighting also means using fewer natural resources and translates into environmental benefits.
A new embossing design has also been created using large, bold letters depicting 'Cydr Lubelski' around the bottle neck and shoulder. Cider is most popular among residents of large cities, aged 30-50, with higher education and above average income. They are looking for the highest quality, regional, natural and ecological products. When choosing, they are guided not by the lowest price but by the highest quality, and hence by the naturalness and authentic origin of the product.
More info: