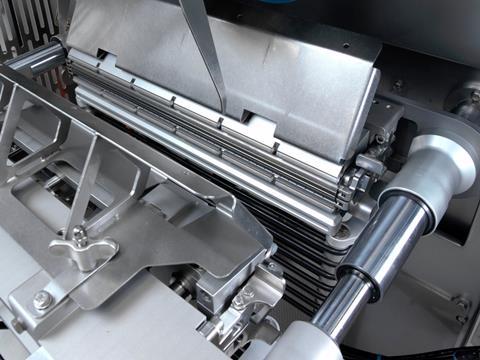 In this Innovation Spotlight, GEA introduced its Smart Sealing System, which uses sealing strips instead of Teflon tape to continuously seal more bags before the strips need to be changed, reducing downtime and increasing profits.
With the packaging of frozen foods, challenges emerge every day. To pack frozen seasonal products such as frozen vegetables, fruits, and potato products, as well as meat, fish, and seafood, quickly and safely to keep them fresh for longer. To avoid the leaking of packs as well as to prevent unnecessary food and material wastage.
At IFFA in Frankfurt, Germany, GEA introduces the GEA Smart Sealing System. This system is ideal for packaging frozen food, providing an opportunity to tackle these challenges. The new system is developed to strive for zero defects and tighter packs. It eliminates the need to replace Teflon tape every few hours, thus maximizing productivity, reducing downtime, lowering the total cost of ownership (TCO), increasing profits, and improving package quality.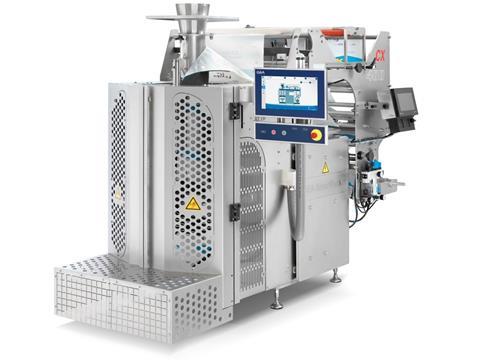 Seals up to 1 million bags without stopping
Previously, the heated jaws of the traditional sealing systems on vertical packing machines were commonly protected by Teflon tape to prevent sticking when running PE films. As a precautionary step, the tape would be replaced at the end of every 8-hour shift, which meant that standby sealing jaws would be used during the changeover after around 40,000 bags.
The new system uses metallic strips with a non-stick, PFAS-free coating. This system can continuously seal up to 1 million bags reliably without changing the sealing strips.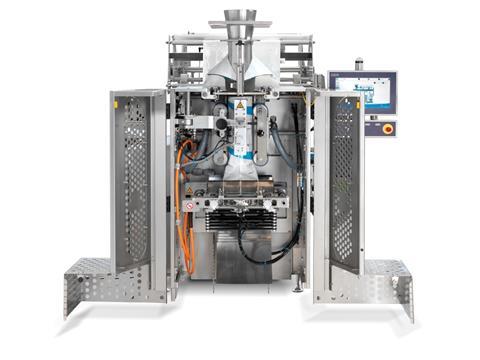 Reduced cost of ownership for higher profits
The major benefit of the Smart Sealing System is that it saves money by minimizing downtime. It currently takes about 5 minutes to change Teflon tape when standby sealing jaws are used. For most applications, that is the equivalent of about 400 additional packages that are lost over an 8-hour shift. The Smart Sealing System allows the packer to run almost continuously, thereby eliminating lost production.
The Smart Sealing System provides more reliable sealing of the bag with the incorporated product in the seal detection system. This eliminates the possibility of open packages while also preventing the sealing of the bag when a product is detected in the seal area. Package leaks and damage to the knife are thus avoided, as there is no contact with the product which is fouling the seal area.
In tests, knives have also handled up to 1 million bags successfully without having to be replaced.
GEA has increased the pressure applied by the Smart Sealing System to each seal and has reduced the cooling time of the produced seal for each cycle. The result is a faster running speed and a 20% increase in machine output, thus improving overall equipment efficiency (OEE) while enhancing seal integrity and package quality.
Tighter packs, less waste, improved sustainability
The GEA Smart Sealing system reduces waste and allows the use of recyclable materials for a more sustainable production process. The double-sided heating system helps produce more tightly sealed packaging, preventing leaking and unnecessary food and material waste.
Though initially developed for use with PE mono materials, the GEA Smart Sealing System can also be used with all widely used laminates, including recyclable material structures such as BOPE, MDOPE, PP-based laminates and paper laminates.
GEA will be at IFFA, Hall 8 Booth G20.
This content was sponsored by GEA.